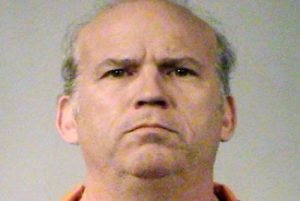 Wichita, KS — On Tuesday Sedgwick County Judge Warren Wilbert ruled that Scott Roeder cannot use a necessity defense in his trial, which is set to begin at 9:00am CST on January 11, 2010 (Case No. 09CR1462). However, the district court judge said he would "leave the door open" for attorneys to present additional evidence of this claim.
In Judge Wilbert's ruling he cited a 1993 criminal trespassing case that involved an abortion clinic. In that case the Kansas Supreme Court ruled that an individual's personal beliefs do not justify the committing of a crime and went on to say that allowing for such a thing would "not only lead to chaos but would be tantamount to sanctioning anarchy."
However, the judge did point out that the ruling was based upon a case relating to property rights and the current case related to taking the life of another person. Judge Wilbert went on to say "[t]hat is certainly not a position I want to be in — because I am not God."
Roeder's defense attorneys have had other requests denied including a request to have the trial held outside of Wichita. Roeder's attorneys have also expressed concerns about the possibility of jury members having strong feelings about the subject of abortion.
Roeder, 51, is accused of the premeditated murder of late term abortion provider Dr. George Tiller who was shot to death at point blank range while attending church on Sunday May 31, 2009. Roeder has confessed to the crime saying he committed the murder in order to save "unborn children," but he has pleaded not guilty. Roeder is also charged with two counts of aggravated assault against two ushers in the foyer of Tiller's church.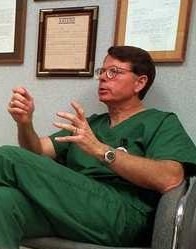 The prosecution has considerable evidence against Mr. Roeder that includes eye witnesses and previous anti-abortion related criminal activity. He also has had ties to anti-government organizations as well as Operation Rescue.
Democratic Underground.com has posted this comment by Roeder to Operation Rescue's website:
Scott Roeder Says:
May 19th, 2007 at 4:34 pm
Bleass everyone for attending and praying in May to bring justice to Tiller and the closing of his death camp.
Sometime soon, would it be feasible to organize as many people as possible to attend Tillers church (inside, not just outside) to have much more of a presence and possibly ask questions of the Pastor, Deacons, Elders and members while there? Doesn't seem like it would hurt anything but bring more attention to Tiller.
The Boston Herald reports that David Roeder, brother of Scott Roeder, has said Scott has suffered from mental illness on and off throughout his life. Yet, he goes on to say that "none of us ever saw Scott as a person capable of or willing to take another person's life. Our deepest regrets, prayers and sympathy go out to the Tiller family during this terrible time."