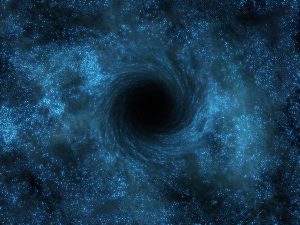 Taken one by one, many of the troubling events we're confronting at this moment in our civilization may have specific causes that appear unique.
However, when viewed as a whole, the killing of true health care reform, the bailout that helped banks but not citizens,  the hatred and racism driving the anti-Obama crowd, the disaster of going to war in Iraq and the consequences there, in Afghanistan and Pakistan, the blocking of environmental actions to save our very planet…
…taken together, one can see a pattern of selfishness. A greed for self-gratification that has eaten away compassion and empathy from the souls of many people.
A hole has developed in their souls, right where the conscience of a human being should be.
As a society, we have been and are continually being conditioned to be selfish. Our TVs browbeat us to gratify ourselves by eating fatty burgers and sugary sodas, buying new TVs, cars and clothes even though the ones we have are fine, popping a pill to get erections and using lubricants to make us orgasm better, doing our part to fight a war by going to the mall and hate people because they dare to think differently than us.
This selfishness is being used to prevent people who love each other from getting married, women having control over their own bodies and people to be judged by their actions and the content of their character instead of the color of their skin.
Something is missing, many can feel it out there, the lack of something that should be there among us and  in our society.
Along the way, unbridled capitalism and corporate proliferation generously offered to give us all permission to be self-centered and worship greed and other self-gratifications…and as a nation we accepted that offer.
As the old saying goes, "For what shall it profit a man, if he shall gain the whole world, and lose his own soul?"
Corporations have no soul and they have become our role models in society. What is gradually lost along the way by those who run and respect the corporation is what makes humans noble and worthy creatures. Empathy. Compassion. Charity. Genrosity. Self-sacrifice.
There is a bit of irony that this time of year is considered  a time of giving and love. In the midst of this period, politicians, corporations and countries have acted with intransigent and destructive selfishness.
Let us begin with The Grinch Who Stole Healthcare, Joe Lieberman. One man, with no other conceivable motivation than greed, selfishness and spite, justifies in his own mind that the insurance company money and emotional self-gratification he receives from thwarting those he harbors animosity towards, outweigh the financial oppression of millions of people for the foreseeable future, including those he is supposed to represent.
Now that Lieberman has selfishly grabbed what he wanted for himself, word is Ben Nelson has swooped in to be the next pig at the trough, insisting on forcing anti-abortion provisions on a nation of 300 million people or preventing that same amount of Americans from any health care reform.
On another front in the War Against Conscience, Citibank just announced it is "repaying" $20 billion in TARP bailout money. At the same time, as part of the process, it was announced today that Citibank is receiving a $38 billion tax reduction deal that amounts to around a $14 billion windfall for them.
My daughter is in 1st grade and even she can do the math. They borrow $20 billion, pay back $20 billion then get to keep $14 billion they would have had to pay in taxes (the $14 billion they don't pay is $14 billion more federal debt for taxpayers). This is the gratitude corporations (CEOs) are capable of towards those who saved their life. Robbing from them as much as they can grab.
The summit on Global warming in Copenhagen has become deadlocked because of several reasons, all selfish.
China is refusing to commit to new standards because of greed, it's afraid of anything interfering with the money their economy is generating for the privileged few.
The greedy energy companies in the U.S. have so polluted Congress with money, the U.S. can't commit to reducing greenhouse gasses because it can't depend on Congress to pass such legislation in a timely way…or at all.
The wealthy Western nations don't want to financially help the poorer nations reduce CO2 and other pollutions. Apparently, when the planet and the future of civilization is at stake, there needs to be a cost benefit analysis.
Next is the stoking of racism and hatred towards Pres. Obama and the Progressive movement being whipped up by those who are selfish, power-hungry and greedy.
All the Fox talking heads and Rush Limbaugh stoke the flames of hostility because it is generating more ad revenue than ever and giving them more power over the thoughts and actions of more people.
Nevermind that it is undermining democracy, inspiring nutjobs to shoot abortion doctors, threaten the life of our nation's president and other politicians, inspiring virulent racism, antisemitism and White Power movements…it's making them a lot of money and giving them power over those desperate enough and ignorant enough to be manipulated in this way.
Those participating in the hatred are also being horribly selfish by choosing denial over accepting uncomfortable truths.
With a Bible clutched in one hand and a gun in the other, they decry such a description. They don't want to admit that they've been wrong in their loyalty to corporations, the GOP, greed and the fallacy that they would someday be a millionaire.  Admitting that for their entire adult lives they were wrong about such a core belief, wouldn't be a very satisfying feeling.
So, they instead scream at town halls and hatefests to gratify their need to express their anger at the way their lives have turned out. They do so in the basest, most reptilian brained way which is far more satisfying than practicing self-discipline and holding back fierce emotions in a reasoned discussion.
Lastly, there are the "I-want-what-I-want-and-I-want-it-now-or-I-hate-you" Democrats who so selfishly demand the gratification of seeing everything they want Obama to do, done now or they "hate" him for not fully gratifying them.
Yet, when they take their kids to the toy store and their kids throw fits screaming, "I WANT IT!", these people no doubt discipline them explaining, "You can't have everything you want!"
Yet, they exhibit that same selfish and immature "all or nothing" mentality. Obama is good if he gives them all they want when they want it or he is bad if he doesn't.
Perspective is lost on the self-centered, they only view people and situations as fully gratifying them or being a failure at fully gratifying them. The variations between those two absolutes seem to escape them.
It seems to me that this "hole in the soul" is at the root of much of what keeps the world and our society from progressing and doing the right thing. The more we've progressed technologically and economically, the more we seem to lose of our humanity.
In the end, it is only our humanity that will rescue and redeem us from our many plights. People dying or going bankrupt because of our health care system, an unjust and oppressive economic system that is destroying the middle class, global warming that threatens havoc throughout the planet, the epidemic of division and hatred along political lines, the undermining of the Progressive agenda under this president by people in his own party…things simply can't continue as they are without terrible prices to be paid.
If people and their leaders can't come together by leaving their self-interests at the door and mapping a path that is best for the majority in the long term, then Progressives and Conservatives will be the equivalent of two pilots fighting over who gets to steer the plane as it nosedives into the ground.
It's time to fill that hole in our national and global soul with wisdom, compassion and vision.
And it better happen completely and within the next month or I'm going to be really pissed off.