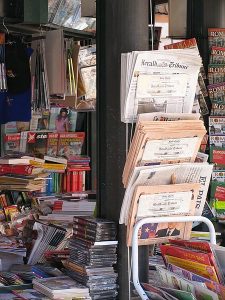 Sunday–Sunday At The Beautiful PlanetPOV! Your Local News!
When I was in Junior-High School, I did what may have been then the habit of many young males at that age. The newspaper would arrive and I would give the front page and local news a cursory read. Then quickly I would turn to the sports section and comics!!! Yes!!!
One day my Father was reading the paper and started to let out this audible chuckle and shaking of his head. I quizzed him what was so funny and he introduced me to the OP-ED PAGES! I have been hooked on those pages since.
Last week there were some very interesting stories(with links) to what is going on in your area. Let's see again what are the concerns in your community. What is eating at your editor? What is nagging your neighbor? Potholes to potheads! Bombs to undocumented babies! Healthcare, jobs, cops and crime?
Let's see what is going on in our and your Planet! Write a summery and C&P some of the best.
Last week Kquark suggested to summerize the "Letters to the Editor." Yes! That is your neighbor. That may be the pulse of the community. That may be the thorn in the pols paw.
Again, please do not cut and paste the whole article ( those "ink-stained wretches" need to get paid. –That's how we get the news.) Write a summery and C&P some.
Remember, this is POV. What are your thoughts?
.