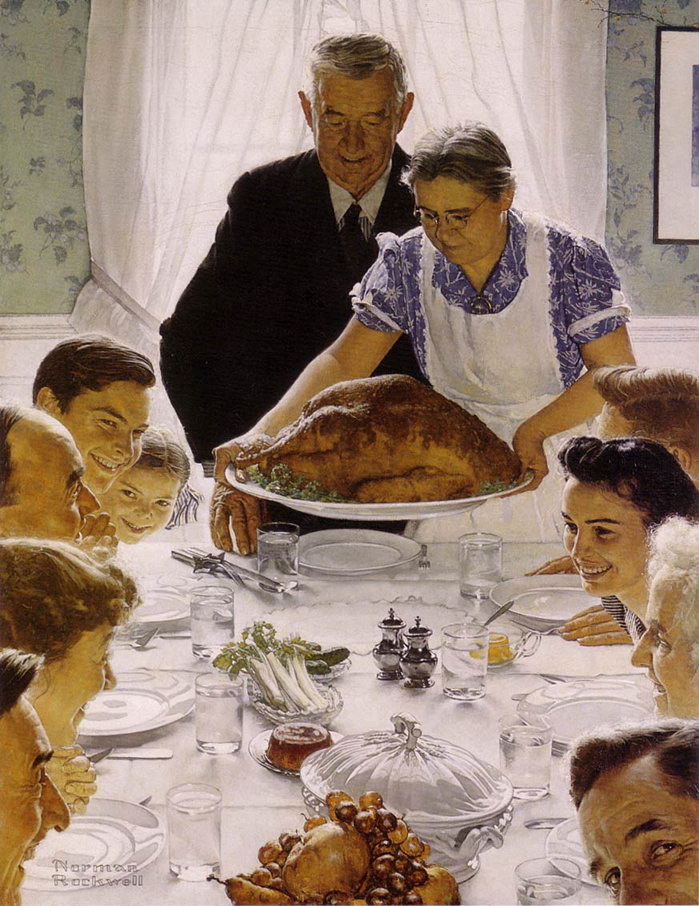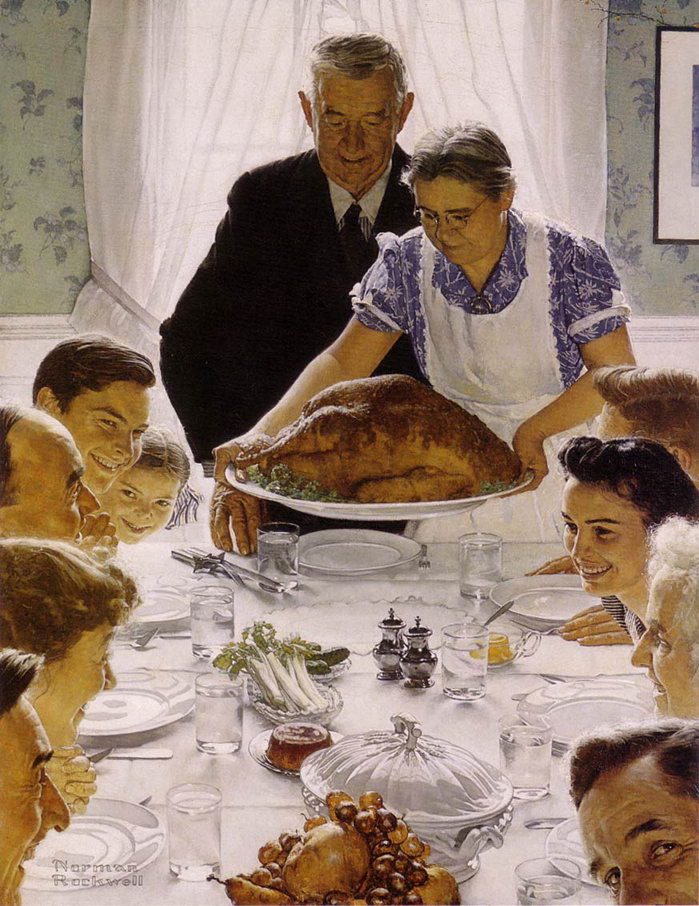 It is a tradition with our family that at Thanksgiving Dinner, we go around the table and each of us says what we're thankful for. It occurred to me that many other people may do the same, especially those who should get stuffed along with their turkeys.
So, The Planet's crack surveillance team…after being yelled at by me for only surveilling cracks, have used our high tech equipment to eavesdrop on a number of notable people at their Thanksgiving Dinner. And if they complain about invasion of privacy, we will deny it happened, because, as we all know, "A wiretap requires a court order".
WHAT I'M THANKFUL FOR:
SARAH PALIN: I'm thankful for trailer parks, the Civil War, America's failing educational system, winks, sexually repressed Republicans, tea bags and people reading books to me.
JOE LIEBERMAN: I'm thankful for Benedict Arnold, Droopy the Dog, how easily knives go into backs, warm squishy mud between my toes and my ears, war, war, war, war and George Bush's kissable cheeks.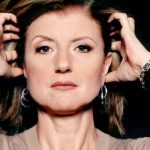 ARIANNA HUFFINGTON: I'm thankful for trolls, backflips, hedge funds, California's community property laws, masquerades, Joseph Goebbels' Home Propaganda Kit, 50 point font and Freedom of Repression.
MICHELLE BACHMAN: I'm thankful for the Prozac shortage, bats and belfries, loose screws, Bizarro Superman, the Earth being flat and the Fiction section in The House of Representatives.
GLENN BECK: I'm thankful for Kleenexes, that hair is combustible, Joseph McCarthy, panic buttons, mindless hysterical fear of black people, Vicks VapoRub eye shadow and the limited range of broadcast mikes along with the new whisper-quiet technology of vibrators.
A happy Thanksgiving to all of our amazing members and readers, we're so thankful to have all of you here and the wealth of your knowledge, intelligence, concern and wit that you so generously share here on The Planet.
HAPPY THANKSGIVING!