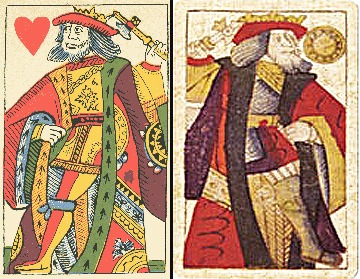 I was struck by a clip of Joe Lieberman during his most recent campaign for the senate. I heard the clip on Randi Rhodes and now it has been posted by the Daily Kos. Thanks to both of these tireless fact-trackers for digging this out of the archives and reminding us of something important:
Joe Lieberman, campaign promises, October 23, 2006:
"What I'm saying to the people of Connecticut, I can do more for you and your families, to get something done to make health care affordable, to get universal health insurance… I've been working on health insurance reform for more than a dozen years. I have offered a comprehensive program. Small business health insurance reform. Something I call MediKids to cover all the children in America on a sliding fee basis up to the age of 25. MediChoice, to allow anybody in our country to buy into a national health insurance pool like the health insurance that we federal employees and members of Congress have. Medical malpractice reform. It will cover 95% of those who are not covered now, and it will reduce the pressure on rising costs for all the millions of others who are covered."
Not only does he dangle health care in front of the voters as a reason to vote for him, not only does he promise a Medicare-type public option similar to the coverage he gets as a federal employee—he presents himself as the voter's best chance for getting this type of legislation passed. Their best chance.
Today, of course, Lieberman is presenting himself as the insurance industry's best chance of blocking health care reform. Their best chance.
Brazen hypocrisy aside, this reversal demonstrates once again that the Senate is America's Kingmaker. Lieberman said he would caucus with the Democrats—that promise has been tossed aside. He clearly knows his constituents are expecting health care reform, or he wouldn't have campaigned on that promise. The rest of the country sees that he's not representing his state. He's not upholding any constitutional principle with his obstruction. Certainly not any principles of his own. And if he wanted something in exchange for his vote, he'd likely have more leverage by working behind the scenes. His motives seem to be entirely mysterious and personal. He is being a King.
The Kingmaker problem seems particularly onerous for Democrats. With the GOP, voters tend to get what they vote for—if not what they deserve. When I vote for a Democrat, I'm never sure what I'm going to get in terms of representation—in the House or Senate.
In the House, where terms are two years, a problem can be quickly corrected. Our district came very close to replacing Jane Harman in 2004 because of her constant war mongering and pandering to the GOP—so close that her voting record changed dramatically after that election. She even came out very strong for a public option this year.
Senate terms, on the other hand, are six years long—long enough so that bad votes are often forgotten when re-election comes up. And this means losing a seat is at most a vague and impotent threat for most senators. I am at a loss whenever Diane Feinstein casts her lot with the Republicans on some issue. In Lieberman's case, 2012 is a ways off, and our health care bill will either be passed or added to the long list of failures by that time. We need accountability right now.
I used to think my vote for senator amounted to little more than ticket for someone to enjoy six years at one of the nation's most prestigious country clubs. As it turns out, my vote is much more than that. It's a coronation.
In 1997, Fareed Zakaria wrote:
What is distinctive about the American system is not how democratic it is but rather how undemocratic it is, placing as it does multiple constraints on electoral majorities. Of its three branches of government, one — arguably paramount — is headed by nine unelected men and women with life tenure. Its Senate is the most unrepresentative upper house in the world, with the lone exception of the House of Lords, which is powerless. ("The Rise of Illiberal Democracy" in Foriegn Affairs)
The Senate's own rules exacerbate the Kingmaker effect: One senator can block an appointee. One Senator can initiate a filibuster. One senator can put a "hold" on a bill.
So what is the progressive solution? It is unimaginable that we can only sit back and watch popular legislation implode because of a Senate King. We must find a way to get real representation from the senate—even when one or more of the members decides to act like a monarch. But what is our recourse? How do the people exercise their power to push back against our outdated nod to obsolete aristocracy?