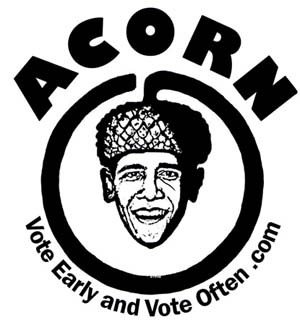 NY-23   Is This Your Man Hoffman Un-Un-Un- Concedes
Let's see on November 16 Hoffman un-conceded, on the 17th he Un-Un conceded on the 18th he Un-Un-Un conceded.  Got that straight?
Now is this the man you want in office?  Your man of decision?  A man who stands behind his word?
The 16th :
Hoffman 'Un-Concedes' The NY-23 Election After Prodding From His 'Mentor' Glenn Beck
BECK: Alright, so let me ask you two questions. Are you currently bowing to me at the waist? (LAUGHTER) Have you bowed, or will you bow, to anyone, at the waist? No? Okay, good. Second question for you, are you officially un-conceding at this moment?
HOFFMAN: Yes, if I knew this information at the election night, I would not have conceded.
BECK: So are you un-conceding?
HOFFMAN: If that's possible, yes.
BECK: If the President can bow to an emperor and nobody says anything, yeah, I think you can unconcede.
____________________
The 17th
However, today Hoffman's spokesman told the Syracuse Post-Standard that he is un-unconceding:
Hoffman is not "un-conceding" the race, contrary to what he said Monday when pressed by Glenn Beck on his national talk radio show.
"What really matters is the count that is taking place today," Rob Ryan, Hoffman's spokesman told The Post-Standard. "When we see the direction that is taking, we will make the decision."
_______________________
The 18th
As evidence surfaces, we find out that reported results from election night were far from accurate. ACORN and the unions did their best to try and sway the results to Obamacare supporter Bill Owens. […]
Rest assured, they will not succeed, and I am therefore revoking my statement of concession.
The people of NY-23 deserve to have their ballots counted properly, but we can't let ACORN or the unions keep that from happening. They have more lawyers and more experience tampering with democracy," he wrote.
"We need to make sure that fair elections are a reality in NY-23, just like our Founding Fathers envisioned. So long as we remain the "land of the free," we MUST ensure every vote is counted. Help us today so we may be the first of many conservative victories during the Obama Regime."
Phew!  Let's see we have most of all the characters involved: Sister Palin, Newt, Steele, Obama, Obamacare, County GOP, Unions, and of course: ACORN
I'm figuring that with a man of decision like this, he would make a stellar running mate for Palin in 2012!  Ya think?
Play "Click Along" at "Think Progress" And all their many links.
http://thinkprogress.org/2009/11/19/hoffman-un-un-unconcede/