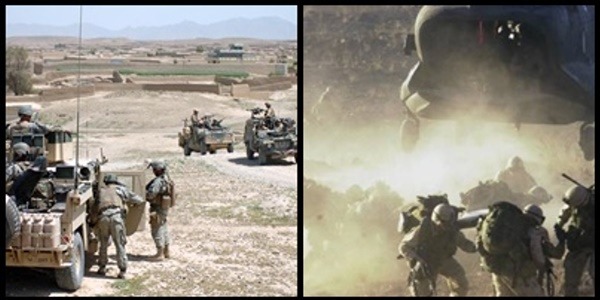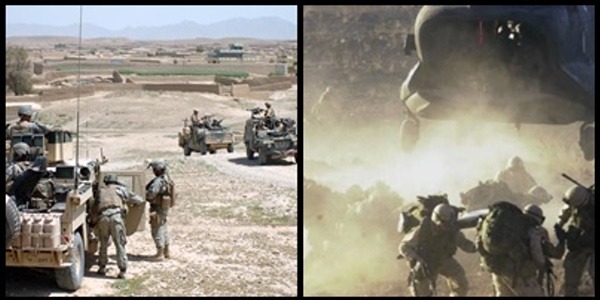 Reports have it that the president has rejected all four of the plans presented to him and demands a plan with a clear exit strategy.
Sy Hersh on Maddow:
http://www.msnbc.msn.com/id/26315908/#33872027
Following is and excerp from the AP wire story.
"WASHINGTON – President Barack Obama won't accept any of the Afghanistan war options before him without changes, a senior administration official said, as concerns soar over the ability of the Afghan government to secure its own country one day.
Obama's stance comes as his own ambassador in Afghanistan, Karl Eikenberry, is voicing strong dissent about a U.S. troop increase, according to a second administration official.
Eikenberry's misgivings center on a concern that bolstering the American presence in Afghanistan could make the country more reliant on the U.S., not less. He expressed them in forcefully worded cables to Washington just ahead of Obama's latest war meeting Wednesday.
The officials spoke on condition of anonymity to discuss administration deliberations.
The developments underscore U.S. skepticism about the leadership of Afghan President Hamid Karzai, whose government has been dogged by corruption. The emerging administration message is that Obama will not do anything to lock in an open-ended U.S. commitment.
U.S. Secretary of State Hillary Rodham Clinton said Thursday that she is concerned about Afghanistan's "corruption, lack of transparency, poor governance (and) absence of the rule of law."
"We're looking to President Karzai as he forms a new government to take action that will demonstrate — not just to the international community but first and foremost to his own people — that his second term will respond the needs that are so manifest," Clinton said during a news conference in Manila with Philippine Foreign Secretary Alberto Romulo.
Obama is still expected to send in more troops to bolster a deteriorating war effort.
He remains close to announcing his revamped war strategy — troops are just one component — and probably will do so shortly after he returns from a trip to Asia that ends Nov. 19."