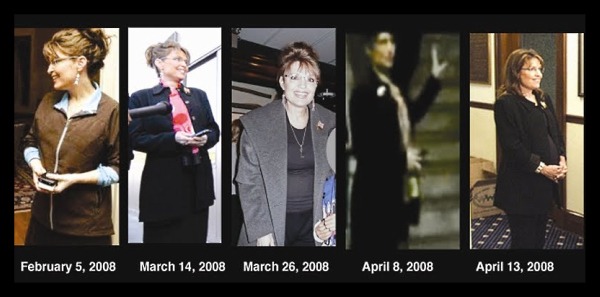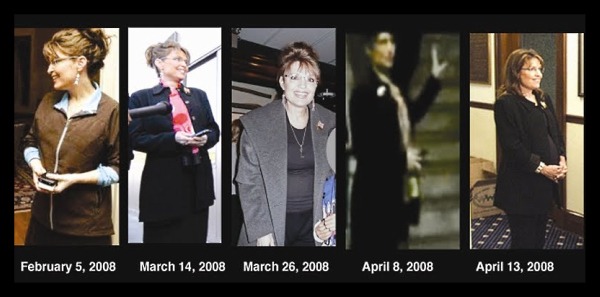 The use of anonymous sources in the media, has blurred the line for bloggers and journalists alike.
Don't have a source, but you believe something is true (or not), print it anyway, subscribed to that ubiquitous anon source, no responsibility on your part to prove your premise.
Yesterday I landed on the latest HuffPost article related to that most annoying rogue, Sarah Palin.  The story itself was sourced, unlike so many others on Huffington Post. What was unsourced were the comments of the bloggers, many of whom posted links to various Palin blogs, all links related to a story about the birth of Palin's youngest child, Trig.
You may recall that during the campaign, shortly after Palin was introduced as the RNC's latest Pig With Lipstick, a story began circulating on the net regarding the birth of Trig. The speculation involved a number of images of Palin, timing, and other factors, and many bloggers (even mainstream bloggers such as Andrew Sullivan) bit on it and made it in to a crusade.  The overriding problem emerged; there was no real evidence to support the theories. It was all based on conjecture and anon sources.
I had already determined that I would not publish anything which referred to her children on my(former) blog, and so I avoided the "Trig Trap". But, in another example, I fell right in to that proverbial trap, and I still am not sure how I feel about it.
Here again I am using Sarah Palin to make a point, as a story emerged about an incident which reputedly occurred in Alaska after Obama's primary win.  An incident, you may recall, in which she is said to have referred to Obama as "Sambo" —  "So Sambo beat the bitch!".  I first read the story on the LA Progressive site.
Does it sound plausible to you? It did to me, so enraged at her derisive and racist name calling, I decided to blog it myself in spite of the lack of  anything but one anonymous source.  Unfortunately for me, my conscience soon forced me to reconsider, and so when I could not get Snopes to verify it, I pulled the original post from my blog.
The author who first published the story faced a similar issue, although he chose to publish anyway, and eventually was so heavily criticized, that he also published the story of how he got the story.  You can read his original post here. And his follow-up commentary,  in which he defends his use of anonymous sources,  here.
And that brings me to the question which I have been considering ever since, and which was once again brought to the forefront not only by the story on HuffPost which brought out the bloggers, but by the many speculative stories put out by Queen Arianna in her seeming quest to hate on Barack daily……….
Where do we draw the line?
While it's a great deal of fun to spin conjecture in to full-fledged fantasies, is it right to do so?
Are anonymous sources just a means of printing pure conjecture?
What's your opinion?