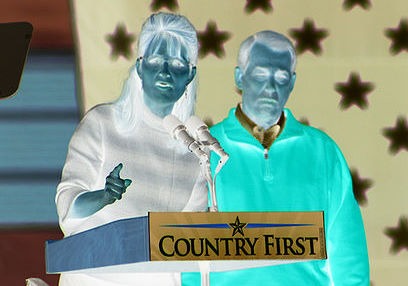 Seriously, what does the GOP stand for?
Goofballs Opposing Progress?
Now of course it's understandable that the most  loyal Republicans include those opposing evolution, racial equality and integration, health care as a civil right, curbing global warming, peace and the laws of gravity.
Not to mention those who love teabagging with each other and giving themselves euphoric sponge baths with forged Australian birth certificates.
But for the whole party to stand for opening windows on the Titanic as it sinks, well, the attraction to being a Republican escapes me.
And 80% of the nation too, apparently.
Imagine a baseball team wanting you to root for them for striking out on purpose and not scoring runs.
Imagine a doctor wanting you  to revere him for standing in the way of your receiving any treatment to relieve a serious and painful condition.
Imagine a boyfriend/girlfriend wanting you to love them for withholding communication, love and sex (married Republican couples may not need to imagine as hard).
If you can imagine any of the above and/or you have webbed toes, you might be a Republican.
Ultimately, the GOP seems like an arsonist who sets fire to everyone else's houses thinking now they will turn to him to lead them since the current Mayor couldn't prevent their homes from being burned down.
That's their scheme for regaining popularity and political control? Well…what kind of logic would you expect from the party of Palin, Birthers and Supply Side Marriages?