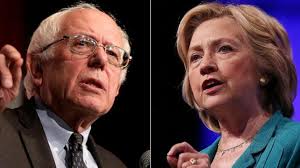 The first Democratic Presidential debate is tonight at 5:30 pm PDT (8:30 pm EDT). It looks to be a very interesting and energized debate and as usual, we're hosting a live chat right here during the debate.
The debate is hosted by CNN, they will be providing a live streaming of the debate which you should be able to watch by clicking this link:
All members are welcome to join our live chat tonight, as a participant or just to read along. You do need to have an account here to participate so if you don't have one already, you can click here to create one quickly and easily.
You can join in the lively conversation or read along by clicking on the "Live Event" floating bar in the bottom right hand corner of your screen (if you only see a small button there, click on it to sign in then click the Live Event bar.
Should be a very entertaining night, hope to see you then!