Vox Populi, our weekly chat on the week's events begins tonight at 7:00pm PDT. Hope to see you then!
uh-oh… I'm way too early for the left coasties huh? LOL
I'm afraid. What do I do? I don't have any quotes for this …
Just a little but we'll be starting soon!
ST, no worries, Vox is easy, just type away and feel free to scroll back and catch up on comments if they start coming faster.
Why was my post a reply to Harliegh?
ST, you'll find some when the conversation gets going.
Test – Trying main post …
ST – All comments you write appear to the right, everyone else's appear on the left.
It's that way for everyone, so it's easy to track your own comments and not confuse them with others you want to read.
Ahhh … so it's a strictly serial conversation among all participants? Curious. And interesting.
So what do we talk about?
Right! Vox begins in just over an hour, at 7 pm PDT. Then the party will get started and folks will be gathering.
Thank you gentle friend AdLib. This is much like BBS or Newsgroups from my day, which was awesome! Sorry, I'm old …
ST – Yes, back then is when I first participated in live chats too.
Gentle friend AdLib, how the world has changed. Some for better, some for worse. But all fascinating at the same time. I sure miss the flying cars though …
Hey there adlib, searing truth!
How come the Flintstones became the bible for baggers and the Jetson never came about. NO FAIR!
Hi Harleigh, vox doesn't officially start until 10 est
I know but I have been sick and was hungry and thought I could hit the snack table. LOL
go for it!! gotta ease the munchies somehow
Maybe get some cyber soup or something. Havn't been able to get high for a week! LOL
oh so sorry to hear, passing a fattie
Thanks hon…. aahhh. My sister is in Bedford? and mom in Cambridge. Have not been there in over 20 years.
you're not missing much, lol
LOL I'm 66 and don't get out to the pubs and party and have not been to the beach in decades.
oh, i love to walk the beach. natural pedicure…
Last time I did that a woman complimented me on my alligator shoes. I was barefoot.
hey ad, we're early… where did you go? there you are i type slowly
What's this about not getting high?
slm – I type quickly but what I type doesn't make cantalope.
Great Halloween story! I added an attraction to it also too. I came home sick last friday, missed vox and was in bed on antibiotics all week.
Sorry to hear that Harleigh! I came down with a cold the following day but not as bad as yours sounds.
oh harleigh, i was wondering where you were glad to hear you're on the mend
Mine always seem to be bad. I don't get paid for not working. shit. LOL
There are several different colds and flus already. I know…I'm apparently collecting the whole set!
I like the new marketing campaign for Ebola, "Ebola Fever, catch it!"
Well I got my flu shot. My pharmacist (vet) said it was 4 times stronger than last year for folks over 65 and covered 4 strains instead o just 3..
Harleigh – Good idea! I need to have the family do the same!
Obama brought it to the US to take attention away from BENGHAZI-3
Harleigh – I think you're onto something there. Maybe Obama brought ebola over to distract from Benghazi, ISIS and Fast and Furious…and also to kill those in Republican states not covered by Medicaid under Obamacare! O-BA-MA!
Is anyone here actually worried about Ebola spreading across the US?
I think he did so if it wipes them out then it would be like a rapture and we could all go down there and get a free trailer!
Harleigh – It's Obama's answer to calls for secession. He's making Repubs secede from life! O-BA-MA!!!
I don't think it will be any worse overall than the bird flu
Hi Ad. Sorry it took me a minute to reply; I was just catching up on what's "new" on VOX.
hi kalima st glenn and murph bye kalima
Harleigh–sorry to hear you were under the weather; glad to hear you're better.
Hi Murph, Hi SearingTruth; Hi SillyLittleMe
Howdy and so long to Kalima….revolving door…sadly
Y'all want to hear my "peeve of the week?"
I just hope that the sequester and republiebagger bullshit did not take down the CDC.
Que pasa amigos y amigas?
She's doing OK so far slm. Thanks for asking.
Kt…a bilingual greetings to you as well.
Lots of storms, rain, wind, flooding…welcome fall!
So we are going to let Repubs take the Senate after slashing CDC funds and refusing to allow the US to have a Surgeon General?
Oh, and slashing Secret Service as well!
LOL Murph… seasonal changes in the midwest can be relly relly rough.
Okay, so I had to take Hailey to the $5 and under store to buy a present for her friend's birthday sleepover tonight. On the way home, there were about 4 or 5 old farts standing on the side of the highway holding signs that said, "Impeach Obama" "Secure Our Borders", and a few other ones that I couldn't read because after all, we were on an eight-lane highway and the light was green. Anyway, bunch of old farts giving the rest of us old farts a bad name, IMO. I love the "secure our borders" one because we live in Ga, and that border in Ga is very porous!
Ad Lib…if stupid is any sign, the GOP got it.
The GOP wants to do away with the SG?
Glenn…all those Floridian sneaking across your border…
Ebola is a haunting virus. It actually uses a bodies immune system to make it stronger. I wish I could explain it to you, but this short sentence format does no allow it.
glenn – they had two people in front of the PO all week. a whopping two!!
Hi Searing Truth…how do you about this…what is your background in the field
Hey KT–I was typing when you "checked in". Aloha and glad to hear Mom's doing OK.
LOL yeah glenn got to watch out for all those floriduh folks from coming in! LMAO
glenn – That's mostly what's left of the GOP, old racist white men.
AD I could not stand those bastards when they were young racist white men.
I hear Miss Lindsey is thinking about a run for president. First woman pres?
KT – The GOP in The Senate have refused to approve a Surgeon General, mainly bowing to the NRA because Obama's candidate was quoted once saying that gun proliferation is a serious health issue. Which it is of course.
Murph–I know those damn Floridians coming across the border–considering that these signs were being held in the NW quadrant of GA–the FL border is about four hours drive time from here. But I think fine" GA folks were in sympathy with their TX "cousins".
KT….it would be the First Lady as President.
Gentle friend MurphTheSmurf3, I learned about biology while creating a neural simulator in my youth. For Ebola infection details go to
KT–LOL–Lindsey Graham as the first woman president!
Harleigh – And they weren't at the top of my list as middle-aged white racists.
I shudder to think of it!
Glenn…I join with John McCain- Secure the damn border…let's get it done.
Searing Truth…thanks for the lead. I will read it. Kenyon. Is that Kenyon college. Were you associated with Kenyon?
KT –
– Very funny, I was thinking of the same joke, well done!
Murph–I agree-secure the border–but doesn't that cost money?
Gentle friend MurphTheSmurf3, got to the Immune System Evasion section.
Those states can just take money from education and HC and clean air and water to …. build… the…fence… shit, never mind.
harleigh – that's what they would do, but then change their mind and go to war instead
Harleigh–as many people have said on many other issues–the repubs don't want to solve problems, they just want to complain that Dems don't. If the repubs actually solved problems, what could they blame on the DEms?
HOLY SHIT ST… are you like a scientist or advanced researcher on this stuff or what? This is scarey stuff and I'll never understand it.
Murph – That's kind of a red herring the RW has pplayed up since the border crisis. It's not that we're not catching those trying to get into the US, it's that we are catching them, especially the children, and trying to deal with them. But at least if we do better to seal our border, we'll keep out the ISIS fighters coming to the US with Ebola!
Did you all see this? " "Family of US Ebola Patient Moves into Donated Home in Gated Community" Arranged for by the Mayor and the County Commisoner (called a Judge) who went to the apartment and personally escorted them to their new home, in the car with them. Brave and good men.
http://abcnews.go.com/Health/ebola-patients-sequestered-relatives-moving-undisclosed-location/story?id=25948830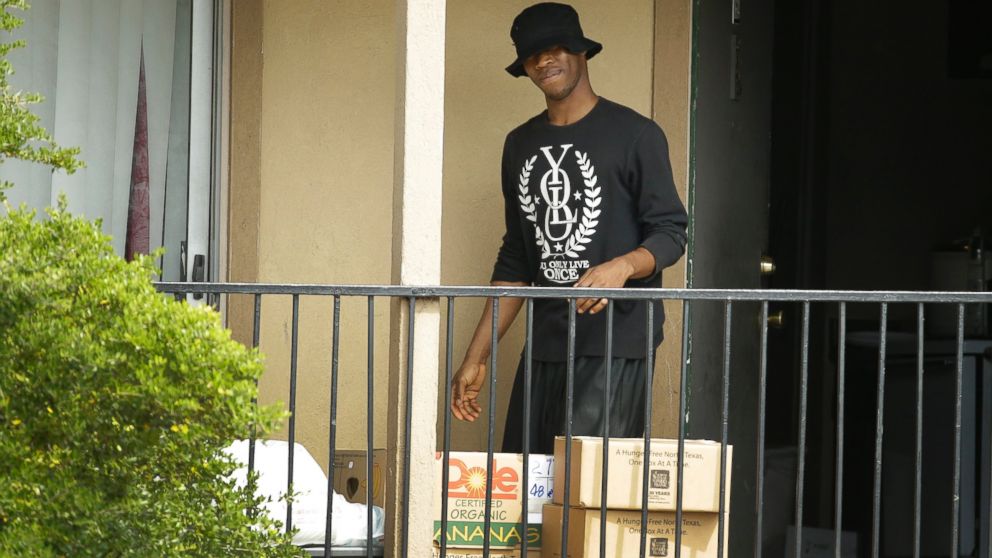 Family of US Ebola Patient Moves Into Donated Home
Four relatives of the Texas Ebola patient who have been confined to their Dallas apartment moved to a home in a gated community given to them by an anonymous donor, according to a Dallas city official.
ad – you left out benghazi
murph – they probably aren't contaminated and he felt they'd be safer
Murph – Very cool! That's leadership.
Glenn great point. If ST is worried about this stuff it is really a cause for concern I think.
Gentle friend MurphTheSmurf3, everything I have learned I have learned on my own. I barely graduated high school, and flunked out of college 3 times. But went on to become an embedded systems designer, making 150K to 250K a year for almost three decades.
SLM…they have been in that apartment with all of the waste material from their relative all a bout them. If this is how the "finest medical care" in the world works…we are in trouble.
So, how about the new Clinton? Charlotte Benghazi Clinton?
slm – Good catch! Make that ISIS members with Ebola from Benghazi with Fast and Furious weapons wearing "Hillary Clinton 4 President!" t-shirts.
Ad–It's kinda like abortion. Pubs don't want any woman to have an abortion; but they don't want to take care of the children we're forcing them to bear. We want to "seal" the border and catch those coming in, but we don't want to treat them in a humane way, nor give them any human rights. After all, rights are only for real Amuricans!
ST…truly impressive…..I had no idea.
murph – sadly we're in trouble for many reasons ebola is probably low on the list
ST I did 15 years as a SR system analyst for business systems on mainframes 1970-1985. LOL
KT….you are evil….Charlotte Beghazi Clinton
I'm not worried about Ebola.
Murph – Well…it is Texas which has the worst public health system in the nation…but at least they closed abortion clinics!
Gentle friends, please watch this for a start: smiley_cat:fOXt4MrOM">https://www.youtube.com/watch?v=D3fOXt4MrOM
KT–You mean Charlotte–the new "crybaby/partypooper" for the Dems?
On C Span today, a hearing in the House with A GOP member asking why the U.S. is not prepared enough for Ebola and why the Obama admin was not ready. Sh started to talk about the impact of the sequester on the CDC and was shut right down.
smiley_cat:fOXt4MrOM">https://www.youtube.com/watch?v=D3fOXt4MrOM
glenn – So true! Repubs want to control the choices of the people and government but want no responsibility for the ramifications.
sorry, tried to fix st's link anyone else wanna give it a shot?
Sorry I meant smiley_cat:fOXt4MrOM">https://www.youtube.com/watch?v=D3fOXt4MrOM
murph – well the r's control the house and the house controls c-span, sad but true
KT–You didn't see the headline in the NY Post? It reads: "Another liberal crybaby for the Dems." I kid you not; that's what it says. Also says, "Party Pooper." Murdoch showing his "class" again!
I don't know why smiley_cat is being appended to the URL. Just go to the YouTube site to see.
You can all relax now, folks, I'm here. Now, what global crisis can I assist with today?
PPO–How about an Ebola cure?
How low they go, glenn! Attacking a newborn child!
Shoot them all. No contagion! Next?
murph – what a horrible way to die
glenn – Classy! Just like every other Murdoch rag. I'm just surprised they haven't yet declared there is a "666" on the scalp of Baby Charlotte and that her real father is Obama.
Repubs always cut stuff and yell at the dems for letting them do it like state dept security, CDC etc. Even Prick Perry did it a couple years ago. Remember he fired all the firefighters and then was begging for money AND help because… the STATE WAS ON FIRE!!!
ST and SLM This video? smiley_cat:fOXt4MrOM">https://www.youtube.com/watch?v=D3fOXt4MrOM
KT–And this child was born to two adult, married parents, unlike the grandchild of some former vp candidates, whose daughter gave birth while still a teenager and not married to the father of her child. Family values, dontcha know?
Weird…..what is that strange extra in front of the http…
How horrible are the news networks for whipping up hysteria in the public over ebola…when the fact is that no American has yet caught ebola in America?
smiley_cat:fOXt4MrOM">www.youtube.com/watch?v=D3fOXt4MrOM
ad – weird this appends no matter how little of the url that is copied
Great point glenn. I also hear that Bristol has a mean right hook!
Harleigh – And how about the Repubs cutting funds for protecting our foreign diplomats before Benghazi? It's of course Hillary's fault.
kt – she should become a boxer
Ad–did you see Jon Stewart's take on that the other night? He showed all of the scare-mongers talking about "whatever it takes to keep Americans safe", then showed them talking about how they don't want the government to do anything about the two biggest killers of Americans–heart attacks and guns!
Sarah Palin was so scared during that brawl she had to keep asking people 'Do you know who I am?' She actually forgot I suppose.
Oh that Hillary! Playing the "new grandma card!"
Harleigh, Sarah Palin thinks Obama lives at 1400 Pennsylvania Avenue!
I happen to be a fann of Chelsea and was always angry at repubs making fun of her as a kid. assholes
Yes sillylittleme, it is odd. I hope this works, and everyone concerned with how Ebola, and other pathogens, work will watch: smiley_cat:fOXt4MrOM">https://www.youtube.com/watch?v=D3fOXt4MrOM
glenn – Yes, I was going to post it..so why not do it now?
she doesn't know who is buried in grant's tomb
Which is actually the courtyard at the Willard Hotel, Homie. (Where Sarah and her family pull the travel trailer in when visiting DC?)
SLM, isn't it washingtons horse in grants tomb?
Hey, Planeteers! Happy Friday!
Sorry gentle friend, I can't get rid of the smiley_cat. It appears to be dynamic.
Harleigh–I'm with you. Considering how she grew up in the spotlight, Chelsea Clinton has turned out to be a remarkable young woman. As has Amy Carter. At least neither of them are punching out people and failing even at reality shows. Personally, I don't
Hey, Murph! How's that tooth this week?
st – it is a cursed video, probably because of fox?
ST….the video plays…that is all that counts…I watched several minutes of it…I will watch the rest tomorrow
Hey Kes! What's shakin', bacon?
It's feeling like autumn here, glenn! Getting chilly! How about your neck of the woods?
Kes. thanks for rememberng…root canal next week…I am on an antibiotic to keep the infection down and a pain killer
murph – hope that goes well
OOPs–personally I don't care if anyone's baby is born to parents who are married or not married, but don't preach to me about "family values" when your daughter gets pregnant as a teenager and then divorces the dad, then trashes the dad on national t.v.
Good to hear you're getting it taken care of, Murph. I had a root canal and it was not bad at all! Root canals have an undeserved bad rep!
glenn – they are trash period
Kes–getting chillier here, too. The past week has been in the high 80's/low 70's during the day, and 60's at night. Very pleasant.
Er…does anyone with the last name of Palin matter anymore? Aside from Michael Palin?
LOL! glenn, that would be a huge heat wave here!
SLM–I agree. Everytime I see an article about the palindora box of lunacy, I am so thankful that the American people are not as dumb as she thinks we are!
Kes….my teeth have been a source of regular problems.
Choice Lady….so good to see you.
Hey CL! Long time no see!
Toothaches are really tough. It actually gets to be hard to concentrate when they really take hold!
Hey Murph – just stopping by to say hello. Was in N'Orleans last week and managed to love every minute but get quite sick so the brain cells aren't functioning well. How are you, how is everyone?
Kes…I have no choice but to cope.
So apparently that Values Voters RW loonyfest hit the rocks on gay marriage. They're really panicking because they see that the sandwich board signs they wear are coming true just for them, "The End Is Near!"
Hey, c'lady! So good to see you!
Hey CL! Sorry to hear that you were sick!
AdLib – I keep wondering if the anti-marriage equality people (Bachmann) are worried their significant other will leave them for someone better?
Ad, "The End Is Near?" Was that a gay marriage joke?
Well CL, or rather well enough….The Big Easy is very fun…Post Traumatic Fun Syndrome.
Murph – LOL!!! That must be it!
So…Mitt Romney is imagining that he could run again? How funny!
The values folks should have seen the end coming when Ellen and Portia tied the knot! Horrors!
C'lady, you didn't have a chance encounter with one of those Central American Muslim illegal border-crossing Ebola carriers the GOP has been warning us about, did you?
AdLib – Mitt? Again??? He must think he's Ronnie…
You're on a roll, KT! Funny!
CL, I hope you didn't try the petroleum gumbo!
ROMNEY/GRAHAM…the dream team…Mitt and His Lady Luck
One hundred at a time. So no one will notice.
Palin-Bachmann fer jebus! Come git yer screech on! halalujer
CL – There was an Iowa poll released this week that showed Romney 20 points ahead of all other Repubs there. What idiots, at this point, polls are just name familiarity indicators! If Mitt thinks it actually means he could win the nom, how damn funny!
Harleigh – If Jesus does return, it won't be to Palin and Bachmann, the RW harlots of yore.
ad – let him win, he can't win the national
They don't need dog whistle language, Harliegh. Their speech is just naturally in that range anyway.
Mitt is a little slow on the uptake!
Does anyone think mittys wife Money Boo Boo will let him do that again?
AdLib – they took heart over the highly screwed up poll that said Mitt could beat PBO now. That sample was totally skewed, but it gave them heart. I say don't tell them they are wrong. Let it rip!
money boo boo – harleigh that was good!!
Harleigh – yes indeed Miss Ann will have Mitt run again. She's already picked the presidential china, fer crying out loud.
choice – he'd be likely be running against hill
Loved in when Jindal polled lower than "No One" for the GOP. Colbert said his campaign signs should read: "No one is more popular than Bobby Jindal."
slm – Yes, that's my point, I would love to see Mitt get in the race then be hugely humiliated by not winning any primaries. He is an evil guy, compulsive liar who deserves as much public humiliation as he can get.
Hi glenn – lovely to see you, too! How are things in your neck of the woods?
ad – you don't have to tell me, i'm from ma
Kes–I loved that "no one" line, too!
CL – I am so with you on that, "Run, Mitt, Run! Into a wall of reality!"
CL–Same old, same old, with some absolutely gorgeous weather!
AdLib – I would love his totaly, utter, and thorough demise.
Ad–pubs and Mitt are so stupid; they keep running into that wall of reality, and wonder why their heads hurt!
glenn – glad SOMEONE has good weather! CA remains way too hot, way too dry.
Myth and Lyin Ryan could not keep their bullshit straight from on stump to the next even on the same fuckin DAY! They made themselves into jokes. Dudes! These are recording devices…. morons
Kes – Yes, very funny indeed. No one is more popular than Jindal…so no one should beat him in a head to head race.
harleigh – they don't get technology of any sort
CL–sorry to hear that about your weather. Isn't CA a little like FL in that the saying is "don't worry, if you stick around a while, the weather will change?"
The GOPers would never nominate Jindal. He's the wrong color.
SLM even Palin still does not get it. LMAO
glenn – i always thought that was said about new england
harleigh – totally clueless
KT – Ich bin ein Massachusettsian!
Anybody checking out the new, slimline Bridgeblocker from NJ? Cosied up to the CBS Morning crew all smarmy. Yeuch
glenn – that used to be true, but now it's scary in its endless heat, dryness. We hope just for normal. Whatever THAT is.
Ad, you too?
AdLib – and KT – that's funny!
SLM–well Ben Carson thinks he has a chance to be prez; even though Wallace told him it will never happen. And..Wallace is on a roll lately; told the fox bimbos and bimbettes to stop being "crybabies" about PBO calling them out on their lies!
pink – he better get slim before he goes to prison and stronger too
PPO, how can Christie Kreme possibly think he has a shot at the presidency? Maybe his blood sugar is too low to allow his brain to function.
How about Billo's army of mercs to fight ISIS?
kes – since when does a little scandal come between a presidential GOP hopeful and reality?
Kes–Christie thinks he has a shot at the presidency because….
glenn – there has to be at least one sane voice in the insanity
SLM, I get the creepy feeling that all his 'peccadilloes will slowly be pushed under the carpet.
PPO, that sounds painful!
SLM–one sane voice, sometimes.
PPO – pushing Christie's 'peccadillos' under a carpet will NOT be easy.
pink – i don't know, let's see what the feds come up with
Homie, an army of mercenaries…what could possibly go wrong? I mean Blackwater is still a legend in Iraq…
KT,
Ouch, a carpet burned picadillo!
HAHAHA Ben carson… he can't even make a Bachmann guano pizza like herbie Cain! NEIN NEIN NEIN.
Sorry, I meant Haemmorhoids!
Now you're all making me thrilled about the 2016 GOP primary all over again. Criminal Christie, Joker Jeb, Graham Cracker, it's like a Bizarro rogues gallery!
AdLib – with the GOP lineup, PPOV will never be without major material in 2016!
ad – a clown car won't cut it any more, they have to go full monty
ad, the trouble is that unless the Dems GOTV in a huge way, one of 'em could just win!
Homie, maybe Billo is now a shill for Blackwater, or Z or whatever the hell they're calling themselves these days.
SLM – LAST thing I want is any of the GOP in Full Monty!!! Brain and eye bleach required!!!!
kt – wouldn't surprise me
CL – No kidding! It will be wall-to-wall parodies on The Planet for two years as the Repubs go at each other!
CL, with you there ( shudder)
That wouldn't surprise me in the least, Homie. I think he'd sell his gramma if the price was right.
Kochs had to buy a stretch clown bus for the 2016 show.
KT – mercenaries are the wet dream of libertarians who want corporatins to be able to wage war, no Constitutional reserves. BillO is apparently down with that.
'Course, his gramma would be 300 years old by now.
PPO–There are encouraging signs that Dems are trying to GOTV. I read today that voter registration is up by 3,000 in Ferguson, MO. And, here in GA, an organization has registered approximately 80,000 new voters. Of course, they still have to get out and vote, but at least they're registered.
PPO – I would take any bet on that, that Dems will indeed GOTV in 2016. The very candidate that the GOP chooses will be a powerful GOTV motivator for Dems.
AdLib – I love it when the GOP make job security so strong!
Boehner is pushing for Jeb to be the candidate. Will America elect a third Bush?
Isn't it so typical of the 1% that they're all for outsourcing, even our conflicts?
glenn – for the last year a large number of people have been actively driving people to GET their ID and will do so to get them to the polls. It will matter!!!
SO – folks, how about 2014….do the GOP get the Senate and is losing it actually in the best interest of the Dems and Obama?
Don't any of these stupid warmongers have any rcollection of the scum that was the mercenary French Foreign Legion an how that worked out? Ever hear of the Hessians?
PPO – it's what the Libtards want – outsourcing everything so there is no accountability to citizens in the USA.
Well folks, time to say goodnight! Take care and be well!
G'night, Homie! Rest well.
Harleigh – you're thinking the warmongers actually read history? You have a kind heart.
glenn – That's very encouraging! I think that as we get down to the last lap of this year's election and Repubs put their madness on full display, Dems will turn out in better numbers than polls are predicting.
Harleigh Adm. Dempsey has actually aid he worrie about the U.S. military become the fr for legion
KT – glad to see you if only for a moment! Be well and howdy to your wonderful Mom.
Murph–I keep reading conflicting reports about the possibility of Dems keeping the Senate. Guess we'll have to wait and see. Seems as though there just as many Dems shooting themselves in the foot nowadays as repubs.
Glenn…that is how I see it too
glenn – so far there are only two Dems who are in BIG trouble – I think the rest are doing OK.
LOL CL true. if Mein kampf were translated into english they would think it was brand new.
ad – i think we hold the senate and pick up seats in both houses
Ad, but don't forget the barrage of ads spewing from the Koch bros. It will be like Phil Specter's 'Wall of Noise" that the Dem messages may not penetrate.
Harleigh!!! Too freaking true!!!
Kes – America wants another Bush as President as much as they want Ebola. Hmm..Bush/Ebola 2016?
PPO – I have read, don't know how accurate it is, that the Koch ads aren't working very well. One lives in hope.
LOL! Bush/ISIS would work too.
ad – that's a candidacy they could get behind
CL–IMO, we can't to have even ONE Dem in trouble; we need to keep and gain every seat we can, in both the Senate and House!
kes – well that works. Bush created ISIS so his brother should run with them.
glenn – it's only MT for the Senate. The other one in trouble is in OH running for governor.
You bet. In fact, they might make a good mercenary force for Koch industries after the election.
SLM–from your computer to the voters' ballots. I'd love to see Dems pick up some seats in the House!
CL, here's hoping. Luckily, we aren't seeing anything here in Australia, so I can't be certain.
kes – I think, honestly, that IS the goal – a mercenary force for the Kochs.
slm – I think that's a strong possibility, keeping the Senate and gaining some house seats. The MSM has their meme, that Repubs will win it all but when were they right last?
FitzGerald's campaign has been a disaster in Ohio. I hate to say it, but it's true. Kasich's gonna win.
AdLib – all the pollsters were wrong on Senate and House last time, and most wrong on president, so…
kes – what the HELL is wrong with the OH Dems? I have ties to Y'town, and they're tearing out their hair.
I wanna see roves haid splode again muhahaha
CL–still, we can't afford to lose even one seat.
And, yes, c'lady. For starters, I've only seen one Dem ad on television. Hundreds for the GOP. I don't get the "strategy."
It's like they've given up.
kes – our GOP governor candidate says he wants to be like…WALKER!!!! I say go for it – tanked the economy, last in job creation, riddled with scandal. I detest Jerry Brown, but compared to the GOP guy? He's a saint.
Harleigh–that was fun, wasn't it? I especially like Kelly's comment about "not republican math, but real math." Or something like that.
I get plenty of Christ/Skeletor ads here in floridu
OMG! Walker should only be a role-model for Satan!
kes – OH politics on the Dem side are ridiculous. Shameful.
PPO – Even with all their money and ads in 2012, the Kochs lost big time in The Senate and House. Money is only so effective and I don't think it's enough to make up for the popularity gap against Repubs.
kes – they apparently HAVE given up and did not need to.
On national races that is, Repubs in red states will do well.
FitzGerald is a weak candidate, but the party seems to have abandoned all hope.
CL–same here in GA. Dem politics are shameful. However, Carter (for gov.) and Nunn for Senate are giving me hope.
BTW – kes I got a call from someone asking about CA citizens' commission on redistricting so that OH, WI, etc. might go that route in 2010. We did a great job, and there is a rich progressive willing to fund such efforts in Blue turned Red states. I am suddenly VERY optimistic for you all! I'm being quoted in the report!!!
glenn – nunn's numbers are looking good
What I hear re. the Dems…$$$$$$$$$$$$$$$$$$$$$$ is a real problem…..an uninformed and downright stupid voting public swayed by the tsunami of ads that are coming their way….voting GOP because their propaganda is just bigger and louder and simpler…people I helped get Health Insurance through ACA are as stuck in the Republican mire as ever.
You know, I've been hearing a lot about how progressive DeBlasio in NY is. When is his mayoral term up? Any chance he'll throw in his hat?
Oh no, Murph – how ludicrous! Just keep reminding people that if the GOP win, THEY lose their health care!!!
CL – Very pleased to hear that! Nothing like a truly representative democracy to undermine Republicans.
glenn – I hear very little good about DeBlasio in action, and it's bitterly disappointing.
C'lady, that is great news! The gerrymandering disaster here has really demoralized a lot of people.
CL…you wer invoved in the redistricting commission!
AdLib – our friend at CC had the interviewer talk with me, and it is leading to some cool recommentations.
I heard that deBlasio did raise the NYC minimum wage to $13/hr by executive order. That's a little something…
SLM–Yes, her numbers are progressing, but she is still behind, I think. Depends on which poll you read, but she is gaining. I just hope she can gain enough to win. This IS a very RED state!
glenn – for all our sakes i hope she wins
Murph – yes, we were front and center in redistricting. I once stood behind Governor Arnold in a press conference. Took shit from progressives, but we knew it would work on demographics, and it did. Our members were VERY active. BTW – Arnold Schwarzenegger has a neck without a single blemish. No freckles, pores, nothing. That's money, honey!
I just saw Liz Warron on Maher….he closed by saying she would make a great Pres candidate…now wouldn't she now.
CL and Kes–I also heard that DeBlasio got the universal Pre-K passed. Did he?
all – i'm calling it a nite the cat can't stay off my shoulders and i can't hold her up anymore have a great weekend
Murph – I LOVE Warren but don't know she'd be a good president. She doesn't either.
glenn, that one I don't know about…
G'night SLM. Nice chatting with you. Have a great weekend!
I can't wait for that smary dickweed to splain why he does not have to live in his own shithole state!!! LMAO
G'night, SLM. Give the kitty a hug!
Night SLM, have a wonderful weekend.
glenn – he's MAYOR, not in the legislature, so he might have it for NY City, NOT for the state. I lived in NY for several years, and that Universal PS was on the slate from the work of citizens, not DeBlasio.
"Night SLM – nice to see you!
Harleigh–to which smarmy dickweed are you referring? There are just so many of them, I can't keep track!
CL–I know he's mayor, but he did get it for NYC, I think. It's a start.
Murph – Warren has the personal character and solid principles that could make for a remarkable President who stands firm on her goals.
Ad–and Warren is wicked smart!
glenn – don't give politicians credit for what citizens do! DeBlasio has not lived up to his rep I fear.
I think she's pretty serious about not running though. Warren, that is.
CL–I bow to your superior knowledge. Okay, so DeBlasio's out of the running.
Kes – Agreed, this isn't the right year for her and she knows that. But at the next opportunity? She really should.
AdLib and Murph – Warren says she's not the person to be president, and I believe her. She's brilliant at a set number of things, NOT at ALL things, at least not yet. She has't the temperament to be where PBO was so soon. Down the road, perhaps. But I respect her reservations about herself.
CL…have you done a post on your redistricting experience. It might be interesting. I have been using Planet Posts for content at Yabberz- my newet experiment in finding an HP sub.
glenn – I don't think he's out of the running, but he's not shown himself to be a leader YET.
We saw the bullet coming, and wondered if it would hurt.
Kes–I have mixed feelings about Warren running for President. I think she's doing an outstanding job where she is, so I would hate to lose her there. However, I agree with Ad; I think she would make one of the best Presidents we have ever had.
CL….I agree, but EW is so refreshing…..
Murph – I am ON THE ROAD for the next two weeks, but after that I'd be delighted to work on that.
Murph – yes, she IS refreshing.
I truly hope she does, AdLib. She'd be great. The thing is, she's already in her 60's so she'd better make a move relatively soon…
ST – lost me here. What bullet and from where?
glenn, she really is needed in the Senate. No doubt!
CL. make sure I know about it…..I would love to post it at Yabberz and at Daily Kos……
kes – she's in her 60s???? I really did't know that.
Kes – Right, that's why I say next opportunity.
Murph – nagging me is always useful!
Yes, she looks great, doesn't she?
choicelady – Ebola. From everywhere.
CL….you are among the busiest persons I know…..I would never nag you.
kes – I live in jealous regard then. She's lovely.
Kes and Ad–60's is new 40's nowadays!
Murph – because I'm busy nagging is the only way to get me to focus!! Seriously – I'm encouraging it!
She's in great shape, too. Still skiing and hiking.
glenn – I totally (cough) agree with that. 60s are the new 40s indeed!!!
Choice….i would volunteer to help you with the editing, formatting etc. I am good at that.
kes – I never skiied. That's where I've gone wrong…
I did. Once! And I used to water ski…. But it's been a while…!
"Dallas Dept of Health" indeed, Funkie! You rogue!
The approach was from behind, vanquishing as we squabbled.
kes – I was a GREAT water skier! When I was 13. I loved it but did it only one summer. Sigh…
FUNK!!!! How the hell are you???
Howdy everyone. I'm good. Tanned and rested and back from vacation
Hi Choice, long time no time
Funk–where did you vacation? Pardon me for being nosy!
kes – I totally loved water skiing, but I never went back where I could do it. I lived in the flatlands where I could not snow ski either.
Welcome back, Funk! Wasn't that a tv show?
glenn – I'm with you: where were you, Funk?
Southern Utah. Took my mom to Bryce, Zion and Grand Canyon N'tl parks
Oh wow – I was just in Utah – for about three hours on I-80. Never saw the good stuff. I am drooling in envy.
Funk–great places! I'll get there someday!
Ad, it should be. Double and triple meaning in that title.
It was amazing. Weather didn't cooperate, but it was still great
Murph, my mom just arrived in Missouri today to visit family. All of my dad and mom's sides of the family hail from down there.
Funk dear – why are you listed as coming from the Dallas Dept. of Health? You dealing with ebola now?
Rolla originally. Now scattered to the KC and St. Louis area
Funk – where is Rolla? My grandfather hailed from NW MO.
Almost smack dab in the center of the state
Funk, I'm looking forward to the Repubs setting up internment camps for Dems to protect against Ebola and ISIS, hope they set up one in Utah so we can enjoy the scenery.
Funk – I'm so sorry. That's the least interesting part.
Too soon for an ebola plushie?
Yeah, you are telling me.
Ad, that would be nice. It would be a dry internment
funk and AdLib – if some of us are to be interned, let there be drink.
Do I see Searing Truth on the board tonight? Great to see you my friend
Any thoughts from anyone on the SECRET SERVICE?
All I can say is good riddance to Pierson!
murph – I cannot help but wonder if the 'mistakes' are to get rid of the female leader…and possible the President of Color…
Murph, its almost unbelievable how bad this is. It would be comical if it didn't involve the safety of the President. Did all of this go on under W too?
They need to dump that DEA hog too, Leonhart?
kes – I don't disagree but this predates her tenure. I am horrified.
funk – nope. Security under W was very good.
I hear you, c'lady. One analyst tonight said that the culture at the SS was like "Spring Break"… That about sums it up.
Maybe we should hire Hell's Angels for security. I hear they're good.
PIERSON appeared before the House Gov. Committee (ISSA's crowd) four months ago and asked for authority fire people in the SS and the committee did Nada…she also asked about filling 100 empty slots and about ending the the practice of making the SS a dumping ground for less than able DEA, ATF, and FBI agents…
Murph–My thoght(s) on the SS–scary!
For those who still don't how Ebola infection is unique, and how it uses the immune system to strengthen it, please visit "
" and take special note of the "Immune System Evasion" section.
Thanks, ST. I will read it.
CL – I don't know, she was pretty dishonest and incompetent, saying that she wanted to change the SS from being intimidating to being friendly like Disneyworld. I think she is one of those people who may have been fine as an agent but had no mond for management. No question that the SS only worsened under her. And her dishonesty in the Congressional hearing exposed her irresponsibility.
funksands – I am here, and am glad you are as well.
The business of the guy with the gun on the elevator with the Prez was pretty appalling.
Ad–IMO, the Secret Service should be intimidating!
Let me say again…something fishy i going on here….PIERSON appeared before the House Gov. Committee (ISSA's crowd) four months ago and asked for authority fire people in the SS and the committee did Nada…she also asked about filling 100 empty slots and about ending the the practice of making the SS a dumping ground for less than able DEA, ATF, and FBI agents…
AdLib – She's hopeless, but there have been earlier awfulnesses before she was put in charge. Something nasty is going on there.
Murph – Then what she should have done is used the Congressional hearing to declare that this is the result of their refusal to support the changes she allegedly was lobbying for. Instead, she was disingenuous.
Murph – I'd not know any of that, and it's scary bad.
murph they sure proved it
Harleigh – I'm sorry it didn't display correctly gentle friend. But hopefully most will decipher it.
Ad…and I do not know why she didn't…like I said fishy.
Murph–so typical of our congress nowadays; especially the House. Make sure that government doesn't work, then complain that government doesn't work.
ST – that's powerful information. Is the West African strain the Zaire strain? We get powerfully LITTLE info from the media.
Adlib, I've been meaning to ask – will this Vox style be able to be archived? I'd love to revisit earlier ones.
Well, kids. Going on midnight here, so I'll have to call it a day. Have a great weekend, all!
PPO–I have that same question. Usually, I leave VOX pretty early and I used to be able to read it the next day. I haven't been able to figure out how to do that with this new format.
kes – good night! Hope you have a lovely weekend! See you in a couple of Fridays – be well!
Ah… I Xe it all clearly now, funk. It's all Academi-c…
Funk –
Murph, read it above, that's why I say I don't buy her portraying herself as a reformer when she passed up this huge opportunity to do so and instead was stonewalling the hearing. She is not a good guy who got screwed, she is a part of the problem.
Oh Kes, you are so adroit 😉
So what other gripping topics are on the burner tonight? I have a post coming discussing all of the "great" economic news we've been getting lately
Ad Lib…I wonder if she was told to fall on her sword…I wonder what else is going on there….I wonder if there is a far deeper and worse secret here…..JFK was despised by many in the SS and two of them were on his Dallas detail.
AdLib – I have a friend with a friend in the White House detail who said the threats are despicable to the point where the First Family said 'tell us what to do. Don't tell us why." It was too gross and too scary.
Choice….I have a presence on two other sites…and I regularly read this crap.
Murph – that's EXACTLY why this creeps me out! Read "Best Evidence" by David Lifton for some truly scary info on the JFK assassination and the probable role of the Secret Service.
PPO – Yes, all Vox Populis are archived, you can find the previous editions in the list of posts on the front page and older pages. They are titled like this: "Vox Populi – 10-3-2014".
It's going to get worse. I am really a bit nervous about a Hillary candidacy while an Obama presidency. The whacko birds will be in full plumage
Choice….the foiled Chicago attempt, three weeks before Dallas was never known to the advance team going into Dallas. My suspicions at this pont are very hight.
choicelady – I believe that it is an unknown mutation. It appears to be much less lethal than any strain I have encountered. And as of this moment I haven't seen the CDC announce its strain. I believe is a natural adoption of a previous strain that spread because the people it infected lived longer, and spread the virus further. But I have no scientific data to back up that theory.
funk – whacko birds are what I deal with regularly both academically AND personally. I've had five friends and allies murdered by them, and I'm not at all sanguine that it cannot happen again.
Anyone here ever read the "Hot Zone"?
ST – what little I've read would confirm your assessment. Thank you for sharing this.
Choice- ebola expert…you ep impressing me.
ST, that's an interesting theory.
Did anyone else see where the repub AG candidate in AL (I think it was AL) was denied voter registration because she didn't follow the law? And, of course, she's whining about it?
Murph – I'm with you on that worry.
Funk – Excellent! Looking forward to that post, high time that the positives of the economy were laid out.
Ad…er…yeah that's what it'll be…
Still waiting for the GOP to bleat about the drop in unemployment.
Murph – no expert. ST has the details, and that's the best I've read. I'm paying attention but not fearful. I once wanted to be an epidemiologist but can't hack the math. So I read other people's work!!!
CL – In a thumbnail, how does "Best Evidence" describe the SS's contribution to JFK's shooting?
Ad Lib and Funk….I noted the "great" in your note…are you thinking "not so great?"
glenn – well, of COURSE she's whining! It's what the RW does best!
PPO, they never will. To admit its a good thing would counter their argument that Obama is destroying America. To call it bad makes them look stupid, so they'll just say nothing.
Murph, its more complicated than that. We are getting genuinely good news. But its coming despite our best efforts and with credit owed to almost no one post-2010.
Funk – Always prefer to see the truth as opposed to what makes Obama look good or bad. I know there's mixed news about how many have dropped out of the workforce but don't know the stats on how many are now self-employed or started their own businesses.
AdLib – he tracked the minute evidence – what the body left Dallas in, what the body arrived in at Bethesda. What the Dallas docs said vs what the Bethesda docs showed from their 'analysis'. The total inconsistencies in evidence TX to Washington, and that the capacity to divert the body and tamper with evidence (the body is always the 'best evidence') required close and powerful assets to make happen. He says CIA more than SS. But it's a damned scary book.
Funk…write something that will help me understand and I will do a reference post for it in two other spots.
Harleigh – I live with security lights and cameras. Already ducking, thanks.
PPO–Don't hold your breath waiting for the gop to say anything good about the Prez. They still haven't acknowledged how much the deficit has dropped. And…conceivably, they could take credit for that with the sequester and all. They'd rather complain and whine and throw cheap pot shots than govern!
you got that right, glenn.
glenn – that's a super synthesis of the GOP mindset!
Glenn…do you realize how savvy you have become in the last year? You really capture the political process very well…I remember when you were kinda shy!
Gentle friends choicelady and funksands, our main worry now is that given the number of hosts, it could become airborne. I don't say that to panic anyone, it's just a mathematical fact that the more generations a virus is able to reproduce, the more likely it is to become airborne. Then we will truly be in danger. I know many think I'm advertising, but I warned of this in A Future of the Brave. I don't get anything by mentioning it. I'm not selling anything. Just a free warning.
Murph, I think that everyone's game has been enhanced by the repartee here. Mine certainly has.
ST – I heard a really good microbiologist say that the chances of airborne are very, very, very low. That helped a lot.
ST- you should take your observations here and your video link and put them altogether in a very straight forward post for the front pages. You are offering some important info here.
Murph–thank you. I feel so "safe" in this environment. Even when I'm wrong, I'm corrected gently, and with FACTS! I'm always willing to learn, and I feel I have learned so much from the people here, and from the information and links I get here. It means a lot to me coming from you that you think I"ve grown.
Kes–thanks, I try not to be too verbose.
glenn – I second Murph! I always learn from YOU!
We were like real close to some other pandemics too ST. I want to believe they will keep this one at bay too.
Glenn…I think you knew a lot in your first weeks, but you were reticent….now you are a tiger…grrrrr!
CL, just check out 'Executive Orders" by Tom Clancy. that had a fictional plot to spread Ebols by aerosol, but the methods to fix it were straightforward (it being fiction, of course), but I think any outbreak is capable of being contained.
Harleigh – I do actually think MOST of our medical system, esp. public health, is pretty good. I am concerned, not fearful. Hope I'm right!
PPO I agree…my interactive skills on line have been sharpened here as well.
glenn – You are a strong and insightful voice here!
Choice- high praise from you.
PPO – I do think the protocols are good, but the oopsie moment came in the Dallas hospital where they asked NO questions and sent to poor guy HOME. Duh!
Ad…and to you goes many huzzahs for assembling this group….you call us together.
It is easier to get anthrax, the plague, AIDS than ebola. The hysteria over this disease is unreal.
choicelady – Gentle friend, I understand. And hope they are right. Remember, I'm like the "jack of all trades" from the 50's. I don't know everything, just a moderate amount about a lot of stuff. But I do believe there is reason for concern, and the next three weeks will tell us much. Gentle friend, I hope you are right, and I am wrong.
Ad–Thank you. I hope I contribute to the conversation here; I feel I"m in great company!
You are more likely to be mauled by a black panther in your back yard than to contract ebola. Its staggeringly remote.
Funk that's a relief because that crackho I picked up last week….. uh never mind. LOL
funk – I agree. That said, even anthrax is slippery. It has different forms, one lethal, others not. We don't know anything as a body of people, so we panic over what we don't know rather than what we DO know.
Everyone but you Harleigh. You are in grave danger.
CL, that was bad, but hopefully, the already overworked nurses will learn to pass on this kind of info. Don't forget, not every nurse is au fait with Ebola or many haemorragic diseases.
Funk..the GOP is alway warning us about black panthers..
CL–that is a great compliment to me–that you learn from me. You have so much knowledge and historical perspective; I am humbled that you feel you can learn anything from me.
Murph that deserves a rim shot. Nice!
CL – I am not so concerned because of the fact that more than 10,000 people have traveled from that region in Africa to the US over the last year and only one visitor came down with it? This is not a highly contagious disease and even less sophisitcated nations in Africa have shut it down by just following common sense procedures.
PPO – thank goodness we don't have such familiarity, but that ought to have been asked. The public health people ARE doing good work in the aftermath, and they believe they have all the contacts discovered and the people quarentined. Hope they're correct.
Ad–I second Murph's huzzahs!
That's it! I'm putting up my republican plastic and duct tape shield from their last wmd scare!
Ebola is an incredibly interesting disease. It is also a very showy disease. It is not however, an exceptionally dangerous disease. If the flu made you bleed out of every orofice, we'd probably pay more attention to it.
CL…your confidence gives me confidence
Harleigh–don't forget your face mask!
Harleigh….why don't you marked them at one of the Red State sites.
Murph I agree. Choice is fearless though. (Except for clowns)
AdLib – the problems in W. Africa is that until the containment equipment arrives from our troops, they can't contain it well. Once the mobile (MASH) tents arrive and are installed, they are sitting ducks a la the 14th century Black Plague. It requires equipment AND training, and we're providing that, but until then, it's primitive and not going well.
funk – CLOWNS??????? DAMN!!!
CL – Well explained. The start up of operations is a dangerous period for our military but once they've set up containment resources, ebola will be quickly restrained.
murphthesurf3 – I thought it would be too technical. To understand the video, and especially the infection mechanism, requires at least a minimal level of knowledge of cellular biology. But if you think others would understand I'll do it. It would be better if I included an introduction to cells, but I think that would be way too long and lose everyone.
Okay folks, time for me to call it a night. Thank you all for being so supportive, informative, and, not least of all, funny! Hope everyone has a great weekend. Take care. And can I have one more "Go Hailey" for the team?
funk – since I got sick in New Orleans and KNEW it wasn't ebola, my worry, for various reasons, was that it was Legionnaires' Disease. I was surrounded by molds and potentially contaminated water sources in aerosol form. That said, I'm getting a bit better already. But these are the things we SHOULD worry about, not ebola.
Dr. Paul Farmer who really knows the third world and its disease issues….wrote a memo to key supporters that the outreach to the U.S. Army is unprecendented….so the Ebola outbreak carries something more with it…
glenn – GO HAILEY!!!! Have a blast, glenn, and get both fun AND rest this weekend!
CL, another big problem is the locals utter lack of trust in there public institutions.
Glenn, it was great seeing you again
CL – There are an array of colds and flus going around, I've sampled three in the last three weeks…none of which were deadly though.
At least I think they weren't deadly.
AdLib – well if they WERE deadly, you're toughing it out beautifully.
Ad, was it a Hickory Farms sampler?
Fine, CL but am looking forward to not being sick with something new next week.
funk – Hickory Farms would kill ANYONE off.
Ad…are you sick this week?
Funk – When I bought that Cold Pack at the drug store, I didn't realize that it meant it contained a variety of colds. Gotta read those labels.
Murph – I've not been sick at all with anything in three years, and I'm miserable with whatever hit me in NO. I was exposed to a lot of weird stuff down there. Makes one wonder.
AdLib – yeah. One needs to understand nuance…
Murph – I was, doing okay now.
CL….Weird and Nawlins…who'd a thunk it.
CL, it wouldn't surprise me to see that a general level of illness has been higher in that town since Katrina and the subsequent stirring of the stew down there
AL I got my flu shot and he told me it was the HD one for 4 strains and extra strenth for over 65. Should I forget the duct tape for now??
AdLib – sorry to hear it. Murph – LOVE Nawlins, don't think it loved me.
Harleigh – if you get the duct tape, don't forget the plastic wrap.
CL – Don't forget that in NO, you've got the remnance from the BP spill. Still don't know about eating shellfish or fish from around there.
Harleigh…and the tin foil!
funk – our guide on the swamp tour had a bit to say about weird stuff…
Oh yeah, Ad that's a good point. And you are downwind from all of the refineries in Texas
AdLib – ate the fish, shellfish, no prob. It was the inhaled mists from AC added to 1840s buildings that seems to have been the problem.
We suddenly discovered we had already surrendered.
ST – speak for yourself! I will NOT surrender!!! Snark, spit, cough yes. Surrender? Never!
I gave up tinfoil for a colander when I became a Pastafarian!
Well, gang…tiring out….Took some folks to a 2 AM Metro Link Bus last night and have not recovered yet. So, it is off to lumberland for me.
Folks I gotta roll. Have a great weekend everyone!!
CL – If you're certain of that. I just know that oil and that toxic chemical dispersant just inundated the sealife there.
Oh good Murph – sorry you were up so late. Be well. I, too, am pulling out since I got home about the same time as you. Bouncing back isn't as easy anymore is it? Old age is NOT for sissies!
Night Murph! Have a great weekend!
Searing Truth…before I go…write your Ebola post like you wrote tonight. Very simple language. Very direct. Maybe use bullet points….Tell us what ist is and what it might be…
The shellfish mostly are from Pontchatrain – much, much safer.
Heading out Funk? Have a great weekend and welcome back!
choicelady – You are a treasure of humanity. If I am near I will hold and comfort you, and share in your fate.
ST – you ARE near if you really are in Gilroy! I'm near Sacramento. Thank you, nice person.
CL – That is better. Just sad that we have to worry about such a thing.
Nite all…great Vox this week
I learned a whole lot from the local folks and loved what I saw.
Night everone – be safe, be well, and wear masks.
Goodnight, Murph. Don't blush, but it's your input that makes Vox what it is.
PPO -= I second that about Murph but also about YOU and everyone here.
Night CL! Have a nice weekend! Let me know when you're back in town for a while!
PPO…well….I think the spot light shines on a lot of people here, including yourself…..
AdLib – I took our case to our mutual CC friend – I will likely see her Monday before I hit the road from the 7th through the 19th. I am LEANING ON HER. I will let you know what happens!
Vox is our local bar and its very cool character and conversations come from all who join in here, appreciate everyone who brings their voice to the conversation!
Let's not all descend into mutual admiration. Then again, why not!
Good night everyone – sweet dreams and a better reality!
CL – Very cool, look forward to hearing her response! Thanks so much for doing that!
PPO – Nothing wrong with buying each other a drink.
Ok…this time I really am out th door…just wanted to hang about a read the kudo fest….all so well deserved.
Warm out in LA, a cold frosty beer works for me!
all I ever liked drinkin was ice cold beer
Actually, I developed an allergy to beer, dammit! So I can't have a coldie at all.
PPO – That's a drag! Is it the grain?
Woh! Wait a minute…now as I am leaving you are opening the bar….I want a dark rum and coke with a lime twist in a tub! Oh….and sharp wisconsin cheese on water crackers for snacking….
Murph – done and done! Nachos and hot wings on the way.
I think it is the crystal malt they use, or maybe the hops. Whatever, i can't touch the stuff any more, so have to make do with watered-down spirits. Not my favorite
Murph, I'll have a French onion Soup with mine!
AH! So refreshing!
PPO – Wonder if you had an allergy test if you could find a brew that was free of what you're allergic to?
Gentle friends, I see many ways to conquer the earth, and few ways to save it. We should have started on the saving part decades ago. If we had we wouldn't be facing this all too predictable catastrophe.
Ad, I think maybe some local microbrewery, with pure ingredients might be OK, but I'm reluctant to try.
Well…now I need to find my desigated driver to get me home….
PPO – I understand, don't blame you. But…if you did find a beer that you weren't allergic to, you'd have one long celebration!
You got that SO right, AD!!!
Murph – Just text UberPlanet.
I drank lots of beer from the mid 60's until 1990. No meetings, didn't see god, just quit. took another 20 years to finally quit smoking! Now I'll get old and fuckin die of nothin.
Car is here…taaa taaaa
awaits
Seeya, Murph! Don't forget to tip!
Harleigh, well done and I really don't miss it much. Just the occasional longing when I see it on TV!
Got married exactly 1 year befor Hurricane Andrew, so I don't chase women anymore… shit… maybe I'm already dead!!
Tip: Brush your teeth after every meal and have regular checkups!
Goodnight gentle friends.
Harleigh – That's not death, that's marriage. I'll let you explain the difference.
ST is right we should have been cleaning shit up starting in the 50's.
See ya ST…great contributions tonight.
Harleigh – We should have been doing a lot of things since the 50's.
too bad we were just little kids and didn't know better.
Harleigh – Until time machines are invented, people will always look back and say, "If only we knew then…" Then again, once time machine's are invented, reality will be destroyed when everyone goes back in time to pick the winning lottery tickets.
Well, I'd better bid you all a goo night. Tonight ( sat/Sun Morning ) we Spring Forward, so I don't know where I'll fit in next week. Ah, well, never mind. Cheerio from a warm Melbourne afternoon.
Cheerio, PPO! Have a great weekend!
nite Pink I'm gone also too. a pleasure as always
Night Harleigh! Hope you have a great weekend!