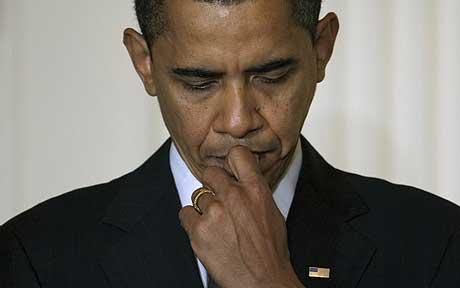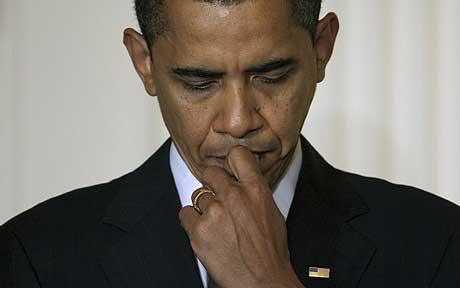 There are many complications and worries of unknown blowback connected to the threat of the U.S. attacking Syria for its alleged use of chemical weapons. In this post-Iraq War era, there is very justified suspicion in the U.S. about a rush to military action against a Middle East nation. President Obama has shown that he wants to take action swiftly and along with Secretary of State John Kerry, has been making the case as to why it should happen.
Pres. Obama's arguments have seemed sensible, that the use of chemical weapons can't be condoned by inaction or their usage will no longer be taboo and will spread around the world. However, after going through the Bush stampede to go to war with Iraq without the case being made honestly to the public, with lies and deceptions and no documented facts from third party sources, many seem to have learned from their mistakes and are now saying, "Show us the facts and convince us." Even so, media has been repeating the Obama Administration meme that they are ready to attack as of today.
Apparently, the Obama Admin is preparing materials to release to the public to help make their case. Still, since there is a U.N. inspection underway in Syria that can at least shed some more light on what happened, it would seem most sensible that this third party's evidence be known first by the public before any action is taken.
Pres. Obama may have top secret information that proves to any reasonable person that Syria launched a chemical attack. From a preponderance of all we've seen that is public knowledge, it sure seems probable that it is exactly what happened. The issue here though is just as much about exorcising the Bush-lying-us-into-war concern as it is about punishing regimes that use chemical weapons to kill their own men, women and children. Due to that, it would seem best for the nation and the world that Pres. Obama go through the steps Bush refused to go through so that the public can have confidence in their government if action is to be taken. Even though Pres. Obama may know Syria did this, that's not enough at this point in time and he needs to recognize that.
This is why I cringed yesterday and today after hearing Pres. Obama say in an interview that one reason for taking military action against Syria is because these chemical weapons could be used against us. I am a big supporter of Pres. Obama but this is Bush fear mongering talk and should be jettisoned immediately.
We were played by the "smoking gun could be a mushroom cloud", Colin Powell holding up a faux vial of anthrax at the U.N., yellow cake uranium lies, instilling fear in the American public of an imminent threat is what war mongering Republicans do, that should not be a path Democrats take.
The truth is, the American people would be no more at risk of being attacked by Syria or others with chemical weapons then they are now. Nor would it make it more likely that anyone who wouldn't have used chemical weapons on U.S. troops, will be more likely to use them. I mean, if our troops were attacked with chemical weapons, would the perpetrators expect our wrath against them would be less than it would have been?
So though I think the case can be made for other reasons, Pres. Obama is making a huge mistake if he follows through at all on instilling fear in Americans to get their support on attacking Syria. If inaction brought about greater proliferation in the Middle East of chemical weapons, then that would pose a greater threat to many more people but not primarily Americans. As we're seeing in Syria, it is the innocent people in a tyrannical nation that would probably have the most to fear.
Just the threat of U.S. retaliation is making Assad pay a price for likely using chemical weapons. He's had to clear out his military installations and command centers, move materials and weapons, scatter troops, this is not exactly making him think that using chemical weapons is something that doesn't have a big cost. So if this stressful uncertainty and fear is extended for Assad to have to go through while more evidence is gathered, is that unacceptable?
We don't need to stampede towards an attack because if an attack came in a few weeks, wouldn't it deliver just as powerful a statement? We certainly don't expect in the midst of all of this that Assad will launch another chemical attack so taking the time to have all the available facts out in the open doesn't appear to undermine anything.
And keeping an eye towards the next Republican President sometime in the future, it would be a good precedent to re-establish for Pres. Obama to meet with Congress to consult them and have a debate on launching an attack. Republicans need to be on the record on this, we know that no matter what happens, if they don't have their thumbprints on military action as well, they will use any negatives that come from it as a cause for attacking and even rallying for the impeachment of Obama.
The Bush Doctrine of tossing aside the Constitution and whipping up fear to support Presidential power to launch military attacks must be flushed down the toilet for good and all. As terrible as the Repubs in The House are, we either have a system of government dictated by the Constitution or we don't. If the evidence proves Syria used chemical weapons and the Repubs stonewall any military response, then they will be held responsible for what follows.
Bush's legacy is on full display right now. The improper overgrowth of power of the Presidency, the distrust of the Presidency on unilaterally launching military action, sensitivity to being rushed and manipulated into supporting military action and concern over unexpected and severe blowback from taking military action.
This may be the most difficult time for Pres. Obama in his entire Presidency. A war weary public initially elected him especially because of his opposition to the Iraq War. Meanwhile, a tyrant in the Middle East appears to be murdering his own people with chemical weapons, seemingly unconcerned about the U.S. or any other nation stepping in to stop his crimes against humanity. And add to this the complications of Iran, Lebanon, Israel, Turkey, Russia and China all being intertwined in Syria.
As he moves forward, Pres. Obama has difficult conflicts and very weighty decisions ahead but he will need other nations and the American public behind him so that come what may, he has a base of support to fall back on. This can only be earned by honest discussion of the facts and legitimate arguments as to why action should be taken.
In this post-Bush era, we have to reject the unjustified use of fear and imaginary threats to the American public as acceptable reasons to take such a serious action as bombing other nations. We should insist solely on facts, reason and principle as the tools to win an argument for war and never again allow ourselves to be victimized by the cynical strategy of playing on our worst fears.