In all the craziness of the run up to the election, I completely lost track of our anniversary which was in August…and man, am I in the doghouse with The Planet for not even taking it out to dinner, let alone bringing it flowers and candy.
It is a bit interesting to consider that there was no such thing as PlanetPOV until a little over three years ago when Kalima, KQuark and I came together to launch a site that reflected the kind of free expression and thoughtful conversations we had sought but failed to find elsewhere.
What's most remarkable about The Planet is of course, the people who make up this community. Such a diverse, thoughtful and witty crowd, Kalima, Kquark, Bito and I can't help but take a step back and think about how fortunate we are to have the members and readers who gather here, making PlanetPOV a truly unique and satisfying site for conversations that matter.
Among our many adventures over the last three years, PlanetPOV has:
Co-organized the "Uncloak the Kochs" rally in Palm Springs in 2011 that officially was the start of exposing the plotting and manipulation of the Koch brothers in our democracy. Little known then, it's hard to believe now how unknown the Kochs and their plutocratic agenda used to be.
Through Kalima, provided exclusive and eyewitness coverage of the 2011 Japan earthquake, tsunami and nuclear reactor emergencies.
Covered first hand the Occupy Wall Street protests around the country, thanks to our members nationwide. Photos, videos and updates kept The Planet community apprised of the events surrounding this phenomena.
Hosted live chats and video feeds for most major political events including Republican and General Election Presidential debates, President Obama's State of the Union addresses, etc.
As for the investigative articles here at PlanetPOV, many agendas. schemes and plots have been exposed including:
Powerful and threatening Christian Dominionist movement
Falsely populist Americans Elect scam
Racist and suppressing Voter ID laws
Economically driven manipulations of the mainstream media
PlanetPOV has sought to be a beacon, shining a light through the fog of deception and spotlighting the truth in these and many other cases.
In addition to our wide variety of incisive articles and political satire, The Planet regularly offers a variety of special features for members and readers to keep them informed and engaged in the world around them such as:
Morning Blog – Kalima's daily and wide-ranging international news column.
Time Out for Off Topic – Bito's hang out for discussions about any topic, day or night.
Vox Populi – Our weekly live chat on Friday nights about the week's events.
Twitter Feed – Bito keeps our Twitter feed buzzing with the latest info, humor and undercovered news.
Middle East Update – Khirad's ongoing coverage of the political conflicts and developments in the Middle East.
Weekend Music Thread – A themed and melodic way to chill out each weekend after the intensity of the week's political events.
Sunday Funnies on The Planet – Our newest feature courtesy of SallyT, a collection of the week's political cartoons each Sunday morning.
PlanetPOV doesn't participate in the more popular advertising programs in order not to promote products, companies and politicians that would clash with our principles. Instead, we depend on donations from our members and readers to help us cover our annual expenses of keeping The Planet in orbit. So right now, we're asking our members and readers to donate or subscribe to The Planet today during our Winter Donation and Membership Drive.
If you haven't donated or subscribed to The Planet this year, now is a great time to do so. If you have, we thank you for your kindness and generosity and humbly ask that if you could make an additional contribution today, no matter how small, it would absolutely help to make a big difference.
There are two ways you can contribute, by subscribing to The Planet or by making a single donation.
If you subscribe, which is a monthly donation of $5/month, you will not only be helping to keep The Planet spinning but as a bonus for subscribing for at least a year, you will receive your choice of a PlanetPOV mousepad, a Morning Blog mug or a package of a PlanetPOV button AND two Bumper Stickers. If you make a one time donation of $60 or more, you're also entitled to the your choice of any of these bonuses:
  Gift A                            Gift B
Gift C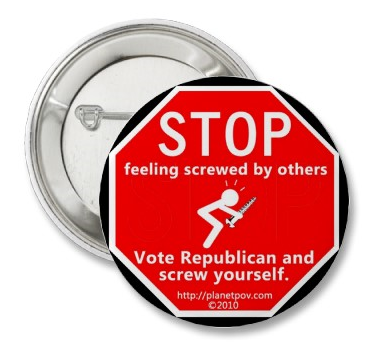 +

+

For subscriptions, bonuses will be sent following your first three months of your twelve month subscription. Even if you can't subscribe or make a donation at the bonus level, any donation you can make to The Planet would be very valuable and helpful.
To Subscribe to PlanetPOV, click the button below:
To make a one-time donation to PlanetPOV, click the button below:
If you don't have or don't want to use a PayPal account, you can still click on either button and you will see a link at the bottom of the PayPal page that says "Don't have a PayPal account? Click here", clicking on it allows you to donate directly from your credit card or your bank account by using your ATM card.
As this is also a membership drive, in order to build on our remarkable community, we're also asking our members to help us spread the word about The Planet and invite friends and acquaintances to join us. Whether by  email, posts at other websites, Facebook, Twitter, etc., any and all efforts to bring more principled folks out there to our community would be rewarding all the way around.
Our three year anniversary is a tribute to all the people who have contributed here in one way or another, helping to build and further establish PlanetPOV among the more trusted independent political blogs on the web. Thanks to all of our members and readers for all you've brought to The Planet, we're very proud of what's been built here by all of us and excited about the adventures that lie ahead in 2013 on onward!