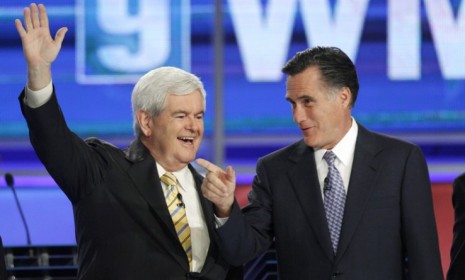 Tonight at 6:00 pm PST, the latest episode of "Many Psychos Flying Circus"…aka, a GOP Debate, takes place courtesy of Yahoo and ABC.
You can watch it on ABC and it should be live streaming at www.abcnews.com and yahoo.com (if we can snag an embed of the livestream, we'll add it here).
There should be fireworks with this being Newt's first debate as the front runner and the GOP Elite just begun its panicked attacks to knock Newt out fast and install the unlikeable Romney in his place.
See you then!