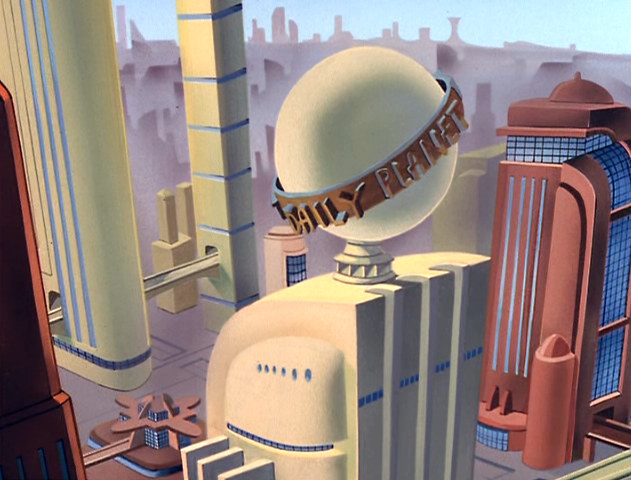 You can access all past editions of The Daily Planet on the green Category bar on the top of each page under the heading PlanetPOV.
__________________________________________________________
TAKE ACTION
We're growing quickly! Among many others, we'd like to extend a warm welcome to new partners in Akron, Ohio and Tirana, Albania. Check out our Action Events page for a full listing.
April 12 approaches! Keep an eye out this weekend for a quick list of easy actions that anyone can organize. Let's keep growing!
Pay Up Now is an online effort by US Uncut Chicago members to boycott corporations who pay little or no federal income tax.
See the companies here, note the products or services you need to avoid, and click 'Send Message' to tell them to PAY UP NOW
On Thursday, April 7th, thousands will descend on Washington, D.C. to defend women's health. Why? Anti-choice forces in Congress are determined to roll back women's access to reproductive health care.
From eliminating the Title X family planning program and funding for Planned Parenthood… to taking away private insurance coverage for abortion … to letting emergency rooms turn their backs on pregnant women who need lifesaving abortions… the attacks have been coming fast and furious.
Stand with the ACLU and dozens of other groups to send a loud and clear message to Capitol Hill: Enough is enough!
Sign up now to learn more and attend our critical April 7th Pro-Choice Lobby Day and Rally!
BUDGET
Ezra Klein:
Even better, because expiration is the legislative status quo, you wouldn't need to break a filibuster to do it. Quite the opposite, in fact: You'd need to break a filibuster in order to keep it from happening. More ideas here.
Food stamps are part of the social safety net, but they work more as the ultimate ground-level crutch for Americans staggering against poverty. During the recession, food stamps were an important factor in helping an estimated 4.5 million Americans stave off the official poverty (no more than $21,756 annually for a family of four) that engulfed nearly 16 percent of the nation. The stamps are win-win: $9 in fast economic stimulus for every $5 spent on food for a hungry family.
Sad wonder, then, that cuts in food stamps are the latest proposal heading for the House Republicans' budgetary chopping block. An attempt to set them back at the levels of 2007 — and cost a family of four $59 out of their $294 monthly allotment — is part of welfare "reform" legislation being proposed by leaders of the powerful Republican Study Committee. This group, embraced by two-thirds of the House majority, is the conservative engine driving much of the deficit-slashing mania to extremes.
Even last year, when the Democrats controlled the House, the political vulnerability of food stamps was clear as sleazy budget deals were attempted to tap the program to protect farm subsidies and other power blocks. Now the threat is worse as Republicans wildly estimate that they could save $1.4 trillion across a decade in cutting the full array of welfare programs — yet still help down-and-out families.
Vicious politics is already in the mix, including a surly provision to deny food stamps to any family that includes a worker on strike.
Surely hard times should find public servants protecting the neediest first, not targeting them for crumbs from a program more vital to society than another tired round of antiwelfare politicking.
Sen. Dick Durbin, a member of Harry Reid's leadership team and the budget "Gang of Six," said Monday it would be "extremely difficult" to push Social Security reform through Congress.
The Senate's No. 2 Democrat, even in touting the recommendations made by President Barack Obama's deficit commission last year, conceded that securing 60 votes to implement major changes to one of the country's largest entitlement programs would be improbable.
"Including Social Security makes it extremely difficult to put 60 votes together," Durbin said on MSNBC's "Morning Joe" about a long-term budget deal being negotiated by the bipartisan group of lawmakers.
Sixty votes would be required in the Senate to open debate on such a bill. Durbin, one of the chamber's more progressive members, added that both sides faced pressures, particularly when it comes to dealing with entitlement spending, which adds significantly to the nation's debt but assists millions of Americans.
When pressed on how both parties could come to an agreement, Durbin dug at GOP tax guru Grover Norquist and defended the interests of his party's leadership.
"They don't talk about Harry Reid, they talk about Grover Norquist, who won't even let them say the word 'revenue.'"
The budget talks among the Gang of Six are separate from the current negotiations waging across the Capitol on a long-term continuing resolution to keep the government from shutting down. The most recent temporary stop-gap measure expires April 8. Durbin said he was confident, however, that a shutdown would ultimately be avoided: "I think we can do it," he said Monday.
The group of bipartisan lawmakers is said to want to produce a final product in time to pair that measure with a looming vote to increase the debt limit, which could come as soon as mid-April or May.
"You can't have a serious conversation without putting everything on the table," Durbin said.
BUSINESS
Facebook is seeking out Mr. Gibbs ahead of an initial public offering planned for early 2012, these people said.
Robert Gibbs left the White House in February after two years on the job.
The talks are still at an early stage and no formal offer has been made, these people said, adding it remained possible that the discussions could collapse.
Mr. Gibbs, who left the White House in February after two years on the job, had been planning to help establish President Obama's re-election campaign before taking a private sector job, these people said. Facebook, however, is pressing Mr. Gibbs to consider the job more quickly, according to these people, who spoke on the condition of anonymity because the conversations were supposed to remain confidential.
A job for Mr. Gibbs at Facebook could be worth millions of dollars. While details of his potential compensation package have yet to be discussed, people briefed on the talks said that he would receive a cash salary as well as shares ahead of the initial offering. Facebook is being valued by some investors at more than $60 billion and could be the largest offering in history.
In recent weeks, Mr. Gibbs has consulted several of his former White House colleagues about whether he should take the job, including David Axelrod, President Obama's former senior adviser, who is helping to head a re-election team, these people said.
Mr. Gibbs and a spokesman for Facebook declined to comment.
Facebook is increasingly in the public eye and is looking to build its communications team ahead of an initial offering.
ECONOMY
The Bernie Sanders Ten, per release….
With Congress returning to Capitol Hill on Monday to debate steep spending cuts, Sen. Bernie Sanders (I-Vt.) said the wealthiest Americans and most profitable corporations must do their share to help bring down our record-breaking deficit.
Sanders renewed his call for shared sacrifice after it was reported that General Electric and other major corporations paid no U.S. taxes after posting huge profits. Sanders said it is grossly unfair for congressional Republicans to propose major cuts to Head Start, Pell Grants, the Social Security Administration, nutrition grants for pregnant low-income women and the Environmental Protection Agency while ignoring the reality that some of the most profitable corporations pay nothing or almost nothing in federal income taxes.
Sanders compiled a list of some of some of the 10 worst corporate income tax avoiders.
1) Exxon Mobil made $19 billion in profits in 2009. Exxon not only paid no federal income taxes, it actually received a $156 million rebate from the IRS, according to its SEC filings.
2) Bank of America received a $1.9 billion tax refund from the IRS last year, although it made $4.4 billion in profits and received a bailout from the Federal Reserve and the Treasury Department of nearly $1 trillion.
3) Over the past five years, while General Electric made $26 billion in profits in the United States, it received a $4.1 billion refund from the IRS.
4) Chevron received a $19 million refund from the IRS last year after it made $10 billion in profits in 2009.
5) Boeing, which received a $30 billion contract from the Pentagon to build 179 airborne tankers, got a $124 million refund from the IRS last year.
6) Valero Energy, the 25th largest company in America with $68 billion in sales last year received a $157 million tax refund check from the IRS and, over the past three years, it received a $134 million tax break from the oil and gas manufacturing tax deduction.
7) Goldman Sachs in 2008 only paid 1.1 percent of its income in taxes even though it earned a profit of $2.3 billion and received an almost $800 billion from the Federal Reserve and U.S. Treasury Department.
8) Citigroup last year made more than $4 billion in profits but paid no federal income taxes. It received a $2.5 trillion bailout from the Federal Reserve and U.S. Treasury.
9) ConocoPhillips, the fifth largest oil company in the United States, made $16 billion in profits from 2007 through 2009, but received $451 million in tax breaks through the oil and gas manufacturing deduction.
10) Over the past five years, Carnival Cruise Lines made more than $11 billion in profits, but its federal income tax rate during those years was just 1.1 percent.
HEALTH
Short and entertaining video of The Placebo Effect
HEALTH CARE
Millions of retired and disabled people in the United States had better brace for another year with no increase in Social Security payments.
The government is projecting a slight cost-of-living adjustment for Social Security benefits next year, the first increase since 2009. But for most beneficiaries, rising Medicare premiums threaten to wipe out any increase in payments, leaving them without a raise for a third straight year.
About 45 million people — one in seven in the country — receive both Medicare and Social Security. By law, beneficiaries have their Medicare Part B premiums, which cover doctor visits, deducted from their Social Security payments each month.
When Medicare premiums rise more than Social Security payments, millions of people living on fixed incomes don't get raises. On the other hand, most don't get pay cuts, either, because a hold-harmless provision prevents higher Part B premiums from reducing Social Security payments for most people.
David Certner of AARP estimates that as many as three-fourths of beneficiaries will have their entire Social Security increase swallowed by rising Medicare premiums next year.
It's a tough development for retirees who lost much of their savings when the stock market collapsed, who lost value in their homes when the housing market crashed and who can't find work because the job market is weak or they are in poor health.
"You just don't have the words to say how much this impacts a person," said Joyce Trebilcock, a retired legal secretary from Belle, Mo., a small town about 100 miles west of St. Louis.
[…]
Medicare Part B premiums must be set each year to cover 25 percent of program costs. By law, they have been frozen at 2009 levels for about 75 percent of beneficiaries because there has been no increase in Social Security. That means the entire premium hike has been borne by the remaining 25 percent, which includes new enrollees, high-income families and low-income beneficiaries who have their premiums paid by Medicaid, the federal-state health care program for the poor.
The 2009 premium levels, which are still paid by about three-fourths of beneficiaries, are $96.40 a month. Most of those who enrolled in the program in 2010 pay $110.50 a month and most of those who enrolled in 2011 pay $115.40.
The Medicare trustees project a Part B premium of $113.80 a month for next year. Obama's budget projects a monthly premium of $108.20, said Donald McLeod, a spokesman for the Centers for Medicare and Medicaid Services. McLeod cautioned that the projections could change significantly by September, when 2012 premiums are calculated.
Under either projection, a small share of beneficiaries would get lower premiums. The vast majority would get higher premiums that could swallow their Social Security COLA.
"That little raise helps us," said Estelle Jones, 66, of St. Paul, Minn. "Food, heating bills, water bill, all that stuff has gone up. … All my medicines are very expensive, and every month I have to figure out how I am going to pay for them."
House Republicans are preparing to propose a major shake-up of the Medicaid health-care program for the poor, a first step in their drive to overhaul federal entitlements, according to a member of the House Budget Committee.
[…]
Some lawmakers say significant deficit reduction can only be accomplished by reining in entitlements, such as Medicaid, Medicare and Social Security. Republicans have been saying they will propose big reductions in those programs in the fiscal 2012 budget.
But increasingly, promises to make those savings have become a talking point in negotiations over a spending plan for the remaining months of 2011. With conservative activists disappointed that more spending cuts aren't being made in this year's budget, Republican leaders have been promising cuts will come to entitlement programs in 2012.
Currently, the federal government provides Medicaid funds to state governments to provide health care to lower-income people, but it sets criteria for how the money can be spent.
Under the House GOP plan, states would be given block grants to spend the money how they determined best, Mr. Mulvaney said. The money likely would still come with basic "strings attached," such as rules to ensure that it went to health care services for the poor, he said.
Even if the proposal were adopted by the House, it likely would run into resistance in the Democratic-controlled Senate and from the White House. While Democrats have spoken generally about overhauling entitlement programs, they would be almost certain to oppose moves to change the Medicaid program as Republicans are envisaging. Still, the plan would allow Republicans to make good on campaign promises to attempt to rein in spending.
The proposal reflects a major departure from the current policy. Because it calls for a reduction in Medicaid spending, it could derail an expansion of Medicaid in 2014 that is a cornerstone of the new, Democratic-backed health-care law.
"This is yet another indication that a very significant part of the entitlement savings in the Ryan budget will come from severe cuts in health care for low- and moderate-income Americans," said Ellen Nissenbaum of the Center on Budget and Policy Priorities, a liberal-leaning research group.
Mr. Mulvaney said that Republicans haven't identified a specific savings figure that could be realized from the proposed Medicaid overhaul.
Republican governor Rick Scott's push to privatize Medicaid in Florida is highly controversial—not least because the health care business Scott handed over to his wife when he took office could reap a major profit if the legislation becomes law.
Scott and Florida Republicans are currently trying to enact a sweeping Medicaid reform bill that would give HMOs and other private health care companies unprecedented control over the government health care program for the poor. Among the companies that stand to benefit from the bill is Solantic, a chain of urgent-care clinics aimed at providing emergency services to walk-in customers. The Florida governor founded Solantic in 2001, only a few years after he resigned as the CEO of hospital giant Columbia/HCA amid a massive Medicare fraud scandal. In January, according to the Palm Beach Post, he transferred his $62 million stake in Solantic to his wife, Ann Scott, a homemaker involved in various charitable organizations.
Florida Democrats and independent legal experts say this handover hardly absolves Scott of a major conflict of interest. As part of a federally approved pilot program that began in 2005, certain Medicaid patients in Florida were allowed to start using their Medicaid dollars at private clinics like Solantic. The Medicaid bill that Scott is now pushing would expand the pilot privatization program to the entire state of Florida, offering Solantic a huge new business opportunity.
"This is a conflict of interest that raises a serious ethical issue," says Marc Rodwin, a medical ethics professor at Suffolk University Law School in Boston. "The public should be thinking and worrying about this."
[…]
Scott's current proposal aims to save the state $1 billion by drastically overhauling Medicaid, allowing private managed care companies to bid for contracts rather than paying traditional fee-for-services. The majority of Medicaid patients receive care through private companies and HMOs, but under Florida's bill such firms would end up having vast new authority over the program, with great leeway to limit access to services or reduce benefits. The bill would also put a hard cap on the amount of money that these managed care companies could spend on Medicaid, which advocates say could particularly harm disabled and elderly patients who require costlier long-term care.
In the past, Florida's Medicaid pilot programs—which tested the waters for the proposals at the heart of the current bill—have been plagued by problems. According to a 2008 study by the Georgetown Center for Children and Families, participants experienced huge delays and restricted access to necessary treatments, says the center's co-executive director, Joan Alker. Patients found the new system bureaucratic and confusing—and HMOs were prone to dropping out without warning. Dr. Aaron Elkin, president of the Broward County Medical Association, recently declared the program to be a failure. And Medicaid patients don't have much better reviews. "It has taken four months to get a biopsy on a throat cancer due to the impediments placed by the HMOs for authorizations," one participant in the program told NPR.
[…]
Yet even if the bill passes the Florida statehouse, it will likely face another roadblock with the Obama administration, which must approve the biggest changes in the measure. Though the Bush administration happily green-lighted the pilot program in 2005, Obama officials are less likely to be amenable to continuing the troubled program—much less expanding it. The Obama administration, however, is holding off from commenting on the Florida bill until it receives the final version, though officials are "aware of some of the concerns" raised about the pilot programs, says Mary Kahn, a spokesperson for the Center for Medicare and Medicaid Services.
IMMIGRATION
Thousands of people gathered at the Capitol in Atlanta on Thursday to protest legislation aimed at illegal immigrants. The folk rock duo the Indigo Girls performed their song "Shame on You" with lyrics adapted for the rally. Representative John Lewis, a Georgia Democrat who was a leader in the civil rights movement of the 1960s, urged the crowd to fight. "I was beaten, left bloody, but I didn't give up, and you must not give up," he said. Sponsors of the legislation say the bills are necessary to fight illegal immigration because the federal government has not solved the problem.
JUSTICE
To win computer business with the South Korean government, IBM allegedly delivered cash bribes in shopping bags.
In pursuit of Ni­ger­ian construction contracts, ­­Halliburton and its international business partners allegedly routed illicit payments through bank accounts in Switzerland and Monaco.
And a middleman for a middleman of the Italian energy company ENI allegedly made repeated trips to a Ni­ger­ian hotel room and handed over briefcases containing millions of dollars in U.S. currency to a government official. But paying the balance of the alleged $5 million bribe in the local currency was more problematic — the local bills were so bulky that the bagman allegedly had to deliver them by the carload.
These alleged schemes have come to light as part of an escalating effort by U.S. law enforcement officials against companies that engage in bribery abroad. Just last week, federal authorities announced they had charged IBM with corruptly pursuing contracts in Asia.
In recent years, the Justice Department and Securities and Exchange Commission have filed an increasing number of foreign corruption cases, charging companies such as Tyson Foods, General Electric, Alcatel-Lucent and Daimler, the maker of Mercedes-Benz cars and the former parent of Chrysler.
MEDIA
Last week, when the US journalists' union, the Newspaper Guild, acted to officially join a strike-that-was-not-a-strike on the part of a handful of non-unionised freelance art writers – paid for their work with our publishing enterprise but not for their contributions to the Huffington Post – something changed. My February strike notice was, in essence, a statement of principle, an act of illumination rather than aggression. Some dimly perceptive critics promptly pointed out that this was not really a strike, and where were the strikers to be seen anyway?
Delighted as I was with such misinterpretations, I was content to turn my attention back to publishing deadlines and cutting modest checks to the writers whose work and talent I believe are far more valuable than the pin money they earn from me. I was pleased that a few media outlets memorialised the ethical framework I had offered – and with that, "see ya later". We could all move forward with the business of visual art that we love, now feeling unsullied by an association that had finally come to smell just too, well, stinky.
My return to that comfortable womb of moral integrity was disrupted, however, when Arianna Huffington responded to a question in exactly the wrong way: "The idea of going on strike when no one really notices. Go ahead, go on strike." Oops. Suddenly, it seemed, everyone noticed.
Enter the Newspaper Guild, a national union of writers and journalists: with 26,000 members, it is the nation's largest and, unbeknownst to this backwater publisher, in the throes of addressing the most existentially threatening crisis to the journalistic profession in well over a century. Hardly a Johnny-come-lately to this issue, they have been calling for journalists, employed or otherwise, to refrain from providing free writing for more than just the Huffington Post since well before it was bought by AOL. This has been a growing problem over the last decade as newspapers have noticeably shrunk or gone into bankruptcy in droves. Staff writers have been laid off by the thousands. The internet has inadvertently wreaked havoc on the economic models that had driven not only industry profit, but a structure of news dissemination that was conducted by a highly-educated and well-compensated class of professionals. To the horror of many in the business, the ranks of member writers crumbled like the Maginot Line.
The AOL/Huffington Post deal has, at last, provided an unlikely rallying point.
The ethical dissonance sounded by Huffington prompted a reaction, so now we really do have a strike. Or perhaps it's a boycott. Or maybe it's something else. But we quibble. A report posted on TechCrunch by Alex Alvarez last week suggests that AOL/Huffington Post is working on an internal solution that distinguishes "professional journalists" from "bloggers". This is a start, but not good enough – given that a large number of these "bloggers" are, in fact, professional journalists. If one part of the answer is to hire select individuals to an expanded paid staff, another part is to compensate many others who are effectively working freelance right now. There remains an equal need to distinguish between editorial content and press releases. And then, it is entirely possible that this is a response with no more purpose than to defang the Newspaper Guild, to negotiate without formally sitting down while preserving the plausible deniability that they have given in to any demands whatsoever.
Meanwhile, Ann Belser's recent story at the Pittsburgh Post-Gazette named labour leaders Richard Trumka of the AFL-CIO and Leo Gerard of the United Steelworkers as Huffington Post bloggers who may or may not honour the "virtual picket line". Communications Workers of America spokesperson Candice Johnson is quoted: "This [action] doesn't include organisations or people from an organisation who are advocating for a particular cause." Squirrelly spin on why these good men should be an exception to the rule is not very helpful to anybody. Permit me to suggest that their cause is intertwined with that of the Newspaper Guild, and they need to start by acknowledging that. Yes, they should certainly be permitted to cross that virtual line … as long as they are willing to help apply the pressure.
Both the Newspaper Guild and these labour leaders must recognise that theirs is a natural alliance from which both parties stand to benefit. This is not about whether public spokespersons should be denied access to their preferred megaphones, nor is it about their use of online or social media overshadowing the legitimate interests of a professional constituency. These parties must put their heads together to provide the best ideas for fairly structured compensation in an environment of robust free speech. The Newspaper Guild's strategy can no more be to restrict access to new digital media to paid professionals only, than the AFL-CIO's labour strategy can be limited to their own members' pay scale and benefits exclusively. Each party must ask the other how best to further the greater interests of both, and be willing to take steps to bolster one another.
The more difficult question is how to apply this principle of mutual benefit to AOL/Huffington Post and other companies that regard themselves as natural adversaries to organised labour. That is exactly where my own appeal intersected, because Arianna Huffington has so publicly and frequently voiced her solidarity with the working and middle class. I have argued, and will continue to assert, that appropriate labour agreements made with properly authorised negotiating partners such as the Newspaper Guild are good for both parties, particularly within a progressive framework. Not just morally, though Huffington herself has made the moral case, but because both workers and company come out ahead.
Let us cease accepting the case for easily replaceable parts, even if there are 100 workers prepared to be exploited for every single one who refuses to play along. It is wrong. The calibre, morale and dignity of the workplace is not only better for the people in it, but it also improves the company's prospects for success.
MILITARY
POLITICS
[National Review is a biweekly magazine founded by the late author William F. Buckley, Jr. in 1955. It describes itself as "America's most widely read and influential magazine and web site for conservative news, commentary, and opinion."    In recent years,  it has published writers who have embraced Tea Party rhetoric.]
Comments from readers:
"In my life I've voted Republican about 75% of the time. I voted for Obama because the only alternative was a cranky, not so bright old man and an attractive, perhaps intelligent but woefully ignorant woman. I favor small government, flat taxes, elimination of 99.7% of tax credits, and early term abortions, could not care less about gay marriage, and disfavor wandering aimlessly into wars. In most of these respects, Obama is far more liberal than I would like. I would love an excuse to vote against him in 2012. But he is a reasonable, intelligent, decent man with whose politics I disagree. When I look at Mitch McConnell, Eric Cantor, the tea parties, more of the ignorant woman, Huckabee, Gingrich et al., I'm disgusted," – a commenter at NRO.
"There's no denying that Obama inherited a bad economy. Most people understand this regardless of political leanings. And while there's room to debate his policies in getting the economy back on track, the truth is that the economy is nowhere near the dire situation that it was.
Forget the notion that the GOP needs to be doing a better job at messaging. The GOP needs to be doing a better job at providing results. The moderates and independents are moving away in droves as the GOP continues to pander to the extremists."
*
"You know, there seems to be the same disconnect among Republicans about Obama's approval ratings as there was for Democrats regarding Reagan's. Why is it not possible that the majority of voters just, y'know, like him? Democrats seethed at the very notion that the public loved Reagan, but let's face it — they did. I like Obama. I voted for him in 2008. I probably won't do the same next time, but I still think he's a reasonably intelligent, even-tempered guy. Republican attempts to marginalize him as some sort of despotic Marxist or, worse, hot-headed ego-freak, just seem completely misplaced.
Were GOP supporters to quit whining about the liberal bias in a media owned almost exclusively by rich, white, conservative billionaires and instead focus on legitimate attacks on Obama's policies, they'd have a shot. Instead, they elevate whackos and extremists while exorcising those who follow the contemporary Republicans who made this country great (could you really imagine Eisenhower, Rockefeller, or even Goldwater in the Republican Party today?).
I urge real conservatives (not the anti-intellectual crowd) to oppose the current crop of prospective presidential candidates in the GOP. If the two leading candidates are really going to be the guy who flip-flops more than John Kerry (what *is* it with Massachusetts?) and the guy who's basically Dan Quayle without the charming personality, we'll be gearing up for four more years of Obamanomics. Who's on board for that?"
ThinkProgress reported that the Ohio House had approved the most restrictive voter id law in the nation — a bill that would exclude 890,000 Ohioans from voting. Earlier this week Texas lawmakers passed a similar bill, and voter id legislation — which would make it significantly more difficult for seniors, students and minorities to vote — is now under consideration in more than 22 states across the country
Conservatives have said voter id laws are necessary to combat mass voter fraud. Yet according to the Brennan Center for Justice, Americans are more likely to be killed by a bolt of lightning than commit voter fraud. And the Bush administration's five-year national "war on voter fraud" resulted in only 86 convictions of illegal voting out of more than 196 million votes cast. Instead conservatives are employing an old tactic: using the specter of false voting to restrict the voting rights of minorities and the poor.
Below, ThinkProgress examines the history of conservatives anti-voter agenda:
– JIM CROW SOUTH: In the Jim Crow South, historian Leon Litwack writes, "respectable" Southern whites justified their support for measures to disenfranchise African-Americans "as a way to reform and purify the electoral process, to root out fraud and bribery." In North Carolina for example, conservatives insisted that literacy tests and poll taxes — which disenfranchised tens of thousands of African-Americans — were necessary to prevent "voter fraud."
– 1981 RNC VOTER CAGING SCANDAL: According to Project Vote, in 1981 the Republican National Committee mailed non-forwardable postcards to majority Hispanic and African-American districts in New Jersey in an effort to accuse those voters of false voting. The 45,000 returned cards were then used to create a list of voters whose residency the GOP could challenge at the polls. The Democratic National Committee sued, winning a consent decree in which the RNC agreed not to engage in practices "where the purpose or significant effect of such activities is to deter qualified voters from voting." Similar initiatives were undertaken by the Arizona GOP in 1958, the RNC in 1962 and again, despite the decree, in Louisiana in 1986.
–RECENT VOTER CAGING EFFORTS: During the 2004 election GOP state parties, along with dozens of unidentified groups, launched similar "voter caging" efforts designed to challenge the eligibility of thousands of minority voters by accusing them of voter fraud. And in 2008, the Obama campaign sued the Michigan Republican Committee for collecting a list of foreclosures in an effort to challenge the residency, and eligibility, of voters who had lost their home in the housing crisis.
– US ATTORNEY DAVID IGLESIAS FIRING SCANDAL: In an unprecedented politicization of the Justice Department, in 2006 the Bush White House fired US Attorney David Iglesias for refusing to prosecute voting fraud cases where little evidence existed. The New Mexico political establishment asked for Iglesias' dismissal after he refused to cooperate with the party's efforts to make voter id laws "the single greatest wedge issue ever."
– US ATTORNEY TOM HEFFELFINGER DISMISSAL: In Minnesota, US Attorney Tom Heffelfinger lost his position when he ran afoul of GOP activists for "expressing deep concern about the effect of a state directive that could have the effect of discouraging Indians in Minnesota from casting ballots."
– WISCONSIN, THE KOCHS AND THE 2010 ELECTION: Last fall ThinkProgress reported that a coalition of Wisconsin Tea Party and Koch-funded groups, in an effort to stop "voter fraud" and prevent "stolen elections," was planning a sophisticated voter caging effort that would use GOP lawyers and Tea Party volunteers to challenge the eligibility of voters at polls in the state. Earlier that year, the same groups were instrumental in defeating a voter protection law that would have criminalized any attempt to use force or coercion to "compel any person to refrain from voting." One prominent Tea Party member behind the voter caging effort that "since the voter law did not get passed this year… we can still do this."
As statehouses across the country move forward on voter identification bills, ThinkProgress will continue to track conservatives latest efforts to advance their century-old anti-voter agenda.
"I have been able to raise more money than any member of the House of Representatives in the history of the United States Congress."
— Rep. Michele Bachmann (R-Minn.), March 24, 2011
This is not an exhaustive list, but here is an indication of where Bachmann stands compared to other current members of the House in terms of total fundraising (not counting so-called "leadership PACs"), according to data on the CRP site:
— Rep. John Boehner (R-Ohio): $26.4 million
— Rep. Steny Hoyer (D-Md.): $21.7 million
— Rep. Charles Rangel (D-N.Y.): $20.5 million
— Bachmann: $19.6 million
— Rep. Eric Cantor (R-Va.): $18.5 million
— Rep. John Dingell (D-Mich.): $17.6 million
— Rep. Nancy Pelosi (D-Calif.) $12.5 million
New York City New York City Mayor Mike Bloomberg dressed up as Spider-Man for the Inner Circle charity dinner last week. His office just posted the pics on Flickr.
You've got to go back to the Scopes Monkey Trial of 1925 for a precedent to the anti-science mania that is currently sweeping the GOP. Then, the issue was teaching Darwin's work on evolution in the schools. Today, the issue is global warming. Then, as now, large numbers of politicians tapped into the stratum of popular culture that simply rejects science as the basis for public or personal decisions… We are in Tennessee again, 1925, in the grip of the anti-scientists and their politicians. We will lose a generation in dealing with greenhouse gases. Yet the science says we have only a few years.
//
Newly empowered House Republicans are getting ready to renew their attacks against AARP over its support for the healthcare reform law, The Hill has learned.
The Ways and Means health and oversight subcommittees are hauling in the seniors lobby's executives before the panel for an April 1 hearing on how the group stands to benefit from the law, among other topics. Republicans say AARP supported the law's $200 billion in cuts to the Medicare Advantage program because it stands to gain financially as seniors replace their MA plans with Medicare supplemental insurance — or Medigap — policies endorsed by the association.
The hearing will cover not only Medigap but "AARP's organizational structure, management, and financial growth over the last decade."
[…]
Given the larger context, the hearing makes quite a bit of sense. AARP supported passage of the Affordable Care Act — which, among other things, made it tougher for Republicans to argue that the reform measure was bad for seniors and Medicare — so the new House majority finds it necessary to target the massive organizations. It's retribution politics at its most obvious.
But also note that these same House Republicans intend, very soon, to launch a crusade against entitlements, including Medicare, as part of a larger budget strategy. With the AARP all but certain to oppose the GOP schemes, it also stands to reason that Republicans would want to undermine the credibility and standing of the powerful group that stands in the party's way.
It's thuggish behavior on the part of congressional Republicans, but it's also predictable.
Update: For the record, the notion that the AARP supported the Affordable Care Act in the hopes of financial gain appears to be baseless — Republicans are grasping at straws — and by all appearances it's just a pretext to harangue the organization at a public hearing.
SCIENCE
Some day soon, when pro-democracy campaigners have their cellphones confiscated by police, they'll be able to hit the "panic button" — a special app that will both wipe out the phone's address book and emit emergency alerts to other activists.
The panic button is one of the new technologies the U.S. State Department is promoting to equip pro-democracy activists in countries ranging from the Middle East to China with the tools to fight back against repressive governments.
"We've been trying to keep below the radar on this, because a lot of the people we are working with are operating in very sensitive environments," said Michael Posner, assistant U.S. secretary of state for human rights and labor.
The U.S. technology initiative is part of Secretary of State Hillary Clinton's push to expand Internet freedoms, pointing out the crucial role that on-line resources such as Twitter and Facebook have had in fueling pro-democracy movements in Iran, Egypt, Tunisia and elsewhere.
The United States had budgeted some $50 million since 2008 to promote new technologies for social activists, focusing both on "circumvention" technology to help them work around government-imposed firewalls and on new strategies to protect their own communications and data from government intrusion.
[…]
The United States first began to publicly leverage new Internet technologies in 2009, when it asked Twitter to delay a planned upgrade that would have cut service to Iranians who were organizing mass protests over disputed elections.
Since then it has viewed new media technologies as a key part of its global strategy, facing off with China over censorship of Google results and launching its own Twitter feeds in Arabic, Farsi and Hindi.
[…]
Secure on-line tools useful for underground pro-democracy activists might also be useful for drug cartels or terrorist cells, raising new law enforcement and national security issues that need to be resolved, he said.
"The fact is al Qaeda probably has their own way of gathering some of these technologies," Posner said. "The goal here is to protect people who are, in a peaceful manner, working for human rights and working to have a more open debate."
A new study offers the strongest evidence to date that meditation can change the structure of your brain.
The study, published last month in the journal Psychiatry Research: Neuroimaging, suggests that meditating for just 30 minutes a day for eight weeks can increase the density of gray matter in brain regions associated with memory, stress, and empathy.
The researchers tracked 16 people who were participating in the Mindfulness-Based Stress Reduction (MBSR) program, the training program developed more than 30 years ago by Jon Kabat-Zinn. Over eight weekly meetings, the program leads participants through meditation exercises meant to build the skills of mindfulness—a moment-by-moment awareness of one's thoughts, feelings, bodily sensations, and surrounding environment. Participants are supposed to try these practices on their own between classes.
For decades, people who've completed the MBSR training have reported feeling less stress and more positive emotions; participants suffering from chronic illnesses say they experience less pain afterward.
But in this study, the researchers weren't just asking the participants how they felt. They were examining their brains, two weeks before and right after the eight-week program. Over the same period, they also scanned the brains of people who didn't receive the MBSR training.
The MBSR participants, none of whom were experienced meditators, reported spending just under half an hour per day on their meditation "homework." Yet when their brains were scanned at the end of the program, their gray matter was significantly thicker in several regions than it was before.
One of those regions was the hippocampus, which prior research has found to be involved in learning, memory, and the regulation of our emotions. The gray matter of the hippocampus is often reduced in people who suffer from depression and post-traumatic stress disorder (PTSD).
The researchers also found denser gray matter in the temporo-perietal junction and the posterior cingulated cortex of the meditators' brains—regions involved in empathy and taking the perspective of someone else—and in the cerebellum, which has been linked to emotion regulation.
SCOTUS
It could be, as USA Today says, "the largest employment class-action case in history."
If the Supreme Court, that is, allows a case brought by women who work for Wal-Mart and claim they have been discriminated against because of their gender to go forward. The group they represent, according to The Associated Press, could wind up including 500,000 to 1.6 million women.
The High Court will hear the case Tuesday. NPR's Nina Totenberg is due to preview the legal issues on tomorrow's Morning Edition. In advance, here are few more stories to help bring us all up to speed on the case:
— The New York Times: "Supreme Court to Weigh Sociology Issue In Wal-Mart Discrimination Case."
— Forbes' She Negotiates blog: "Wal-Mart Discrimination Case Grapples With Implicit Biases Against Women."
— ABA Journal: "Corporate Giant Wal-Mart Faces A Huge Class Action By Female Workers."
As SCOTUSBlog has explained, the legal issues the court is taking up do not include whether Wal-Mart actually discriminated against the women. But the case is being closely watched because of the precedent it could set for other such actions in coming years. Here's how SCOTUSBlog has put it:
"The outcome will not decide whether the company did engage in discrimination, but only whether the lawsuit may proceed as a class-action. Potentially, billions of dollars are at stake."
Related:
No matter how available wage data is sliced and diced, a single truth remains: a wage gap exists between male and female workers. On average, full-time female workers make 23 percent less than male full-time workers… Set against the backdrop of widespread disparities in pay, there is a tremendous amount at stake in the pay and promotions discrimination class action that will be argued in the Supreme Court on March 29th. In Wal-Mart v. Dukes, the Supreme Court will determine whether a nationwide class of women workers challenging alleged sex discrimination by Wal-Mart in pay and promotions can proceed.
Why do we lie? Let Alex Kozinski, the chief judge of the U.S. Court of Appeals for the 9th Circuit in San Francisco, count the ways.
"We lie to protect our privacy ('No, I don't live around here'); to avoid hurt feelings ('Friday is my study night'); to make others feel better ('Gee, you've gotten skinny'); to avoid recriminations ('I only lost $10 at poker')," Kozinski wrote recently in a case about an inveterate liar named Xavier Alvarez who, just to drive home the point, is also known as Javier Alvarez.
Kozinski listed 28 other reasons we avoid the truth, including to "avoid a nudnick" and to "defeat an objective ('I'm allergic to latex')," and ending sweetly with "to maintain innocence ('There are eight tiny reindeer on the rooftop')."
Kozinski's entertaining treatise was in service to his point about the Constitution.
"If all untruthful speech is unprotected . . . we could all be made into criminals, depending on which lies those making the laws find offensive," he wrote. "And we would have to censor our speech to avoid the risk of prosecution for saying something that turns out to be false.
"The First Amendment does not tolerate giving the government such power."
Kozinski's is the first appeals court to examine a law that seems likely to be on the way to the Supreme Court: the Stolen Valor Act, passed by Congress in 2005 to deal with an apparent proliferation of people falsely claiming to be military heroes.
The act allows a fine and/or a six-month prison term for someone who "falsely represents himself or herself, verbally or in writing, to have been awarded any decoration or medal authorized by Congress for the Armed Forces of the United States."
The penalty increases to a year in prison if the person lies about a Purple Heart, a Medal of Honor or another particularly high honor.
There's no question Alvarez lied. After winning a seat on Southern California's Three Valleys Municipal Water District board of directors in 2007, he introduced himself by saying: "I'm a retired Marine of 25 years. I retired in the year 2001. Back in 1987, I was awarded the Congressional Medal of Honor. I got wounded many times by the same guy."
None of that was true. But a district judge overturned Alvarez's conviction by declaring the law a violation of the First Amendment. A panel of the 9th Circuit agreed, and earlier this month the full court refused to reconsider the panel's decision.
[…]
O'Scannlain and the dissenters point to cases decided after Sullivan, including Gertz v. Robert Welch, Inc ., in which the court said that "there is no constitutional value in false statements of fact."
Judge Ronald M. Gould said he believed the Stolen Valor Act could be sustained because "the power of Congress is necessarily strong" in a military context and there is a "lack of any societal utility in tolerating false statements of military valor such as those made by Alvarez."
Gould acknowledged that each side can make a case from the words of Supreme Court precedents and said it "remains open for the court" to clarify its First Amendment doctrine.
That seems likely. The U.S. Court of Appeals for the 4th Circuit is scheduled in May to hear an appeal from a decision by a Virginia district judge that the law passes constitutional tests. A federal judge in Denver found just the opposite.
UNIONS
The fear that Wisconsin Governor Scott Walker and Republican allies such as state Senate majority leader Scott Fitzgerald are turning Wisconsin into the American equivalent of a lawless "rogue state"—dubbed "Fitzwalkerstan" by state Rep. Mark Pocan, the former co-chair of the powerful Legislative Joint Finance Committee—was being taken more seriously Sunday. Walker's lieutenants have announced that they would begin implementing the governor's draconian anti-union power grab, despite the fact that a judge has issued an order blocking the law from going into effect.
Dane County Circuit Court Judge Maryann Sumi had issued a temporary restraining order (TRO) blocking publication of the anti-union law until the courts could weigh multiple questions about the legislature's actions and the law itself. But Walker's minions are now claiming that steps taken Friday by the state's Legislative Reference Bureau to prepare for publication of the bill are an authorization to begin implementing it.
"Upon the advice of my legal counsel, the Department of Administration will begin the process of implementing [the law] as we are required to do the day after a bill is lawfully published," claimed Walker's Department of Administration secretary Mike Huebsch.
The problem is that bill has not been lawfully published.
"Official publication by the Secretary of State is required for this act to go into effect," state Assembly Minority Leader Peter Barca explained. "The Secretary of State, the only Constitutional officer with the power to publish law, is prohibited by court order from publishing this Act."
Barca's right.
State law in Wisconsin clearly says that the elected secretary of state has the authority to order the publication of laws on a timeline established by statutes. Secretary of State Doug La Follette, responding to concerns expressed by local governments with regard to the confusing and potentially illegal manner in which Walker's law was forced through the legislature, delayed publication in keeping with the statutory timeline.
Then, in response to legal challenges to the new law, which have focused on violations of the state's open-meetings rules and core constitutional questions, Judge Sumi issued the TRO. Sumi's order prevented La Follette from ordering the law published. La Follette embraced the order.
[…]
While the governor and his aides have decided to go rogue, Secretary of State La Follette is refusing to let Wisconsin become Fitzwalkerstan.
The state's senior statewide official, an elected officer with authority afforded him by the state Constitution, La Follette says of the anti-labor law: "It's still an act of the Legislature that has not yet become law because I have not yet designated a publication date."
[…]
Noting upcoming trial dates, La Follette says, "At this point, we wait until Monday to see if the Supreme Court decides to do anything. We wait until Tuesday for the trial judge to hold a hearing, which is scheduled for 8:30 a.m. Beyond that, I don't know."
WEDGE ISSUES
A bill that Rep. Cliff Stearns (R-Fla.) introduced in January would provide federal funds for the purchase of sonogram machines at organizations that counsel women against having an abortion (the American Independent reported on this bill last week). These crisis pregnancy outfits, sometimes called "pregnancy resource centers," are often run by religious groups; many have been found to provide women with false and misleading information to dissuade them from having an abortion.
The preamble of Stearns' bill makes it sound as though any nonprofit, tax-exempt organization could apply to the Department of Health and Human Services (HHS) for grants to purchase ultrasound equipment. But the bill comes with stipulations. To be eligible for this grant, a facility would have to show every woman seeking services the ultrasound image and describe to them the "general anatomical and physiological description of the characteristics of the fetus." The facility would be required to provide women with "alternatives to abortion such as childbirth and adoption and information concerning public and private agencies that will assist in those alternatives." It also must offer its services free of charge. That last condition would disqualify abortion providers, such as Planned Parenthood, which charges on a sliding scale based on a woman's income.
[…]
Rep. Jackie Speier (D-Calif.), who challenged the GOP's efforts to cut funding for Planned Parenthood and other family planning programs in a floor speech last month, called Stearns' measure "hypocrisy in its most obvious form." "As Republicans seek to defund Planned Parenthood and deny vital health care services to American women most in need, they want to spend taxpayer dollars to support crisis pregnancy centers, which have become anti-choice groups' sneaky alternative to legitimate reproductive health clinics," said Speier via email. "These deceiving clinics entice women who are seeking abortions and then subject them to ultrasounds—with the explicit goal of convincing them not to have an abortion."
Crisis pregnancy centers—often run by religious groups—received $30 million from HHS between 2001 and 2006 for abstinence-only programs and other projects, according to a 2006 House Energy and Commerce Committee report. The HHS grant database indicates another $9.3 million in grants were given to CPCs since 2007.
AND IN OTHER NEWS…
The next time someone admonishes you for having a dirty mind, consider the case of Ed Cooke. He became a Grand Master of Memory at the age of 23 in part by harnessing his sexual imagination. It isn't just him, either: Cooke used this technique to coach Joshua Foer, author of the buzzy new book, "Moonwalking With Einstein: The Art and Science of Remembering Everything," to become the U.S. Memory Champion in under a year.
[…]
Why do sexual thoughts and images help with memory?
Most of the difficulties people have with memory are not that they forget completely, but that they find memories difficult to find. The key to finding a memory is to make it bright and attention-grabbing in the first place. Sex, of course, tends to grab our attention.
In this way, it can very useful to add a little bit of sexual imagery to whatever one is trying to remember, since it will make the resultant memories more attention-grabbing, and easier to find.
As an example, if you are trying to remember that the French word "interloque" means "taken aback", it may be useful to imagine being taken aback when your dining companion interlocks her fingers round your thigh. The link between the French word and what it sounds like in English is given just enough personality by the hint of sexuality here, that it will stick in one's mind far better than a mere repetition.
How would you go about training someone to incorporate sexual images in their memorization routine?
Shockingly, it doesn't take a lot of training to get people to have dirty thoughts. That said, reminding yourself that your imagination is a zone without laws or restrictions can be liberating: no-one else knows or cares about the details of your mental life, so you may as well let your imagination go while learning things, especially if it helps you have fun, learn faster, and remember longer.
The trick is to notice when what you are trying to learn is boring you and to re-inject interest with the choice addition of some sexual imagery. Find chemical formulae difficult? Re-imagine them as elaborate sexual configurations. Find your pin number — for example, 3198 — difficult to grasp? Re-imagine it as a 31 year old man with his 98 year old lover. With a little bit of freedom of mind, almost any piece of information can be recast in sexual form, greatly increasing its chances of being remembered.
QUOTE OF THE DAY:

Taxes are the price we pay for a civilized society.

~~ Oliver Wendell Holmes, Jr., Supreme Court Justice