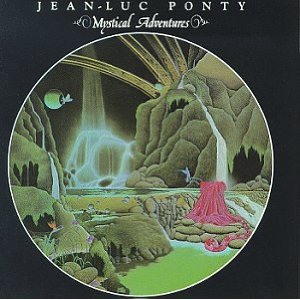 Another Friday another section in the orchestra.  My grandfather played some violin, so did my mother.  I made unpleasant sounds on it and it always has  amazed me how people were able to make such polite and agreeable sounds from such a contraption.
I have seen this man play classical with Itzhak Perlman.  Jazz and rock with Zappa and his own project.
You may hear some Zappa in his sound–or is it you hear Jean-Luc in Zappa?  One of his many compositions.
Jean-Luc Ponty – Mystical Adventures
A good friend played the upright/double bass and wouldn't travel without it.  I sat in a backseat, uncomfortably, many a time, while it was reclined and stretched-out in luxury.
Stanley Clark does an amazing solo.  New meaning to the upright!
One you probably saw at a small gathering in D.C. a couple of years ago.
Itzhak Perlman Yo-Yo Ma Inauguration Performance
How about a little Blue Grass?
BLIND WILLIES Trampin'
Related articles