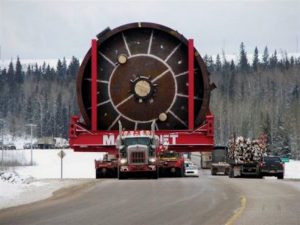 Years ago, I was camping in Redwoods National Park, and I broke something in my camping equipment, a tent pole or something and I had to run into town to see if I could find a replacement part. I drove through Crescent City, Calif., on a weekday afternoon in early fall, and the place was an absolute ghost town. Barely a car on the street.
I went into a hardware store. Completely, utterly empty. I was literally the only customer in the store. This wasn't a very big town, but I was just blown away at the ghost town feel.
A little bit later, I was working at a tiny weekly in Northern California (yes, there is such a place), and the State Department of Corrections was proposing building a prison outside of the town I was covering. Corrections officials showed up and said this would be great for the local economy, it would bring jobs, it would revitalize the town.
Some people from Crescent City showed up. I'll never forget the bitterness and desperation in their voices as they told the locals, "Don't do this. Don't fall for it. It's an empty promise."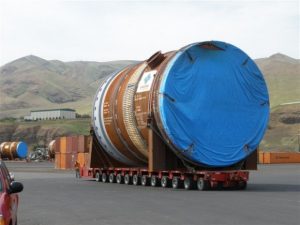 The Department of Corrections had used the exact same ploy in Crescent City, promised to revitalize a dying fishing town by building a prison nearby. The fishing industry collapsed after the Northern California salmon runs dried up. The people felt they had no choice, so they went along with it.
The prison was initially pitched as a minimum/medium security facility, but then the state changed its mind and said a maximum security prison was actually needed. Still, the townsfolk went along with it. Well, the maximum security prison, called Pelican Bay Penitentiary, then turned into a "supermax" prison, for the worst of the worst prisoners, gang members from L.A., murderers, rapists, etc.
Well, family members of these supermax inmates then drifted into Crescent City, so they could be near their loved ones. It turns out these were people themselves in and out of jails and prisons and the crime rate skyrocketed in Crescent City. A lot of the old families left town. Like that line from Star Wars, "This deal just keeps getting worse."
That prison literally destroyed the town. I was talking to a friend years later whose father was a former district attorney in Del Norte County and she confirmed this. The crime rate went up and the locals all bailed after the prison arrived. With the promise of prosperity, all that prison brought was social ruin.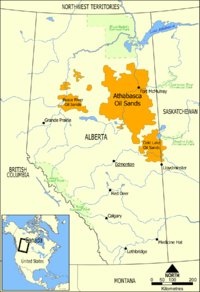 I don't think that prison outside our town ever got built. I was long gone while the issue was still simmering.
Fast-forward to many years later. Imperial Oil/Esso came to Idaho and Montana promising jobs, promising cash, promising economic help.
What do they want in return?
They just want our roads. Hundreds and hundreds of miles of our roads. To help them trash the Canadian environment.
Imperial Oil/Esso is developing a very controversial site in northeastern Alberta called the Kearl Oil Sands. Billions upon billions of dollars worth of oil is trapped in that soil underneath the taiga of northern Alberta. It is the second-biggest petroleum deposit in the entire world. Just sitting there for the taking.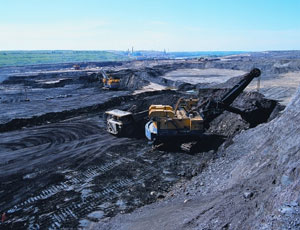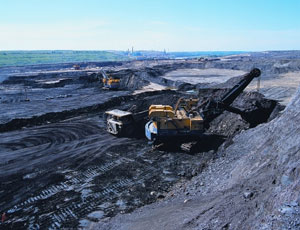 Canadians are somewhat of a mixed mind about the whole deal. Canadians are quite proud of their oil heritage and how oil makes them an economic powerhouse well beyond the size of their population. I know my uncles and many cousins made their living in the Alberta oil fields, sacrificing thumbs and fingers to the drilling equipment. There is literally oil is my blood.
Canada is the No. 1 oil exporter to the U.S. and the No. 6 oil producer in the world. And yet many Canadians are also dismayed at the devastation that will be wreaked from the oil sands and at this insane-sounding transport plan. The country is a bit schizophrenic about its oil resources. Pride, yet repulsion at the damage.
Remember, this oil isn't drilled. It's mined, like coal. The National Geographic Society did an excellent article about a year ago on the Alberta oil sands. Here is a paragraph from it:
From a helicopter it's easy to see the indus¬try's impact on the Athabasca Valley. Within minutes of lifting off from Fort McMurray, heading north along the east bank of the river, you pass over Suncor's Millennium mine—the company's leases extend practically to the town. On a day with a bit of wind, dust plumes billowing off the wheels and the loads of the dump trucks coalesce into a single enormous cloud that obscures large parts of the mine pit and spills over its lip. To the north, beyond a small expanse of intact forest, a similar cloud rises from the next pit, Suncor's Steepbank mine, and beyond that lie two more, and across the river two more. One evening last July the clouds had merged into a band of dust sweeping west across the devastated landscape. It was being sucked into the updraft of a storm cloud. In the distance steam and smoke and gas flames belched from the stacks of the Syncrude and Suncor upgraders—"dark satanic mills" inevitably come to mind, but they're a riveting sight all the same. From many miles away, you could smell the tarry stench. It stings your lungs when you get close enough.
Which brings us back to Canada. In order to harvest this oil, Imperial/Esso needs equipment. Really, really big equipment. Built in Korea. 300-ton (600,000 pounds) coke drums. How the hell do you get 300-ton coke tons from Korea to Northeastern Alberta? Well, they came up with an ingenious plan. Barge the drums up the Columbia River to Lewiston, Idaho, then drive them on specially modified "megaload" rigs up Highway 12, along the Lochsa River over a 6,000-foot pass, then through Montana. Why do they have to take such a circuitous route? The loads are so gigantic, they can't go under underpasses.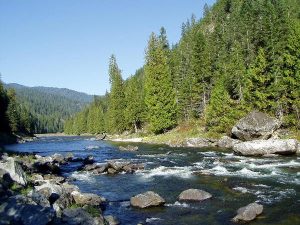 These loads would move at 5 to 10 miles an hour. The plan has been all but approved in Idaho. Oil officials have been meeting with residents and officials in both Idaho and Montana. Meanwhile, a second similar proposal is in the works to bring similar gigantic pieces of equipment to a refinery in Billings (This is completely unrelated to the Kearl Oil Sands project). Promises are being made of millions of dollars will pour into Idaho and Montana. These guys remind of Daniel Plainview promising the people of Little Boston that they will become rich if they let him drill on their land. Only after he's walked away with millions and their left with a pittance do they figure out how they have been bamboozled.
Here's some of the problems. It turns out:
The loads are too heavy for some of the bridges.
They're going to be putting down loads of plywood on the road in front of the rigs in case "shoulders begin showing distress." Plywood vs. 600,000 pounds. That's reassuring.
There are no turnouts for the loads to use.
The Lochsa River just happens to be a federally designated Wild and Scenic River.
And, oh, by the way, Highway 12 is an exceptionally steep and winding road, and tops out at 5,233-foot Lolo Pass. There are places where the road literally hangs right over the Lochsa. This country is so rugged that the road couldn't even built until the 1960s.
To move these rigs over some of these bridges and grades, they are literally going to need one truck in the rear to push and one in the front to pull.
Beyond the obvious traffic snarl issues (these rigs will mostly be moved at night), I am personally convinced there are going to be huge problems with these rigs. These roads are not designed to take on 600,000-pound loads (most tractor-trailers weigh 50,000-80,000 pounds so you are talking 8 to 12 times more weight than a normal loaded tractor trailer. There's going to be more damage to the roads then people are being told. Just ask Texas. They are going to damage bridges.
And I'm convinced one of these rigs is going to end up in the Lochsa River, and will spill its diesel into a Wild and Scenic River.
All so a massive swath of Northern Alberta can be torn a new asshole, to keep feeding our lust for more oil.
I am personally convinced that like Crescent City, the people who swallow Imperial/Esso's empty promises of economic benefit are going to be deeply disappointed in the bill of goods. Haven't people on the Gulf Coast learned that these people can't be trusted. It's happened many, many times in history. I have a feeling Imperial/Esso is going to drink our milkshake.