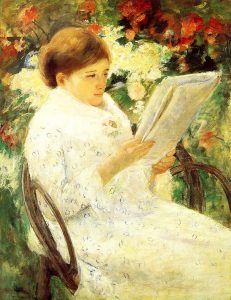 Once again, I'm happy to present a few happy stories from the agencies. These stories have a real impact on real people, but they are seldom picked up by the msm. They provide an important perspective, however, on the priorities and ongoing work being done by our current administration.
Weedy Species
DAVIS, Calif. Jan. 21, 2010 – Agriculture Deputy Secretary Kathleen Merrigan announced today that USDA's National Institute of Food and Agriculture (NIFA) is awarding $4.6 million to 13 universities for research to develop ecologically and economically rational strategies for management, control or elimination of weedy or invasive species.
Food Stamp Collection
WASHINGTON, Jan. 21 — At a special presentation, the Smithsonian's National Museum of American History acquired Food Stamp Program coupons and other related materials from the U.S. Department of Agriculture's (USDA) Food and Nutrition Service (FNS), the cornerstone of U.S. food assistance programs designed to ensure that low income citizens can obtain a nutritious diet.
Smart Grid Standards
GAITHERSBURG, Md.—The Commerce Department's National Institute of Standards and Technology (NIST) issued today an initial list of standards, a preliminary cyber security strategy, and other elements of a framework to support transforming the nation's aging electric power system into an interoperable Smart Grid, a key component of the Obama administration's energy plan and its strategy for American innovation.
Watching how the world works
January 25, 2010. NOAA's Office of Oceanic and Atmospheric Research and Google have signed a cooperative research and development agreement outlining how they will work together to create state-of-the-art visualizations of scientific data to illustrate how our planet works.
Conference Boosts International Afghanistan Support
WASHINGTON, Jan. 29, 2010 – Defense Department officials are hailing yesterday's International Conference on Afghanistan in London as a major step toward integrating the governance and developmental goals they say must go hand in hand with security efforts being advanced through the troop surge.
40 States, D.C., Submit Applications to Race to the Top Competition
January 19, 2010. Today the Department of Education announced that 40 states and the District of Columbia submitted applications to be considered for Phase 1 of the Race to the Top competition. Race to the Top is the department's $4.35 billion fund to dramatically re-shape America's educational system to better engage and prepare our students for success in a competitive 21st century economy and workplace.
Here comes the sun
Washington, DC – U.S. Department of Energy Secretary Steven Chu today announced that the Department's National Renewable Energy Laboratory (NREL) will invest up to $12 million in total funding – $10 million from the American Recovery and Reinvestment Act – in four companies to support the development of early stage solar energy technologies and help them advance to full commercial scale. The goal of this effort is to help further expand a clean energy economy and make solar energy more cost-competitive with conventional forms of electricity.
Paul Wellstone, Pete Domenici Parity Act Prohibits Discrimination
Friday, January 29, 2010. The Departments of Health and Human Services, Labor and the Treasury today jointly issued new rules providing parity for consumers enrolled in group health plans who need treatment for mental health or substance use disorders. "The rules we are issuing today will, for the first time, help assure that those diagnosed with these debilitating and sometimes life-threatening disorders will not suffer needless or arbitrary limits on their care," said Secretary Sebelius. "I applaud the long-standing and bipartisan effort that made these important new protections possible."