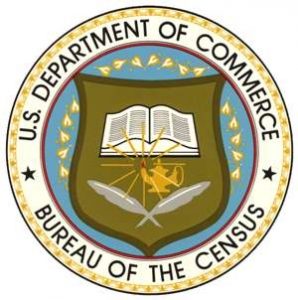 I freely admit that I was among the loudest accusing the reactionaries of colluding int the brutal murder of Federal employee and census worker, Bill Sparkman.
I was wrong.   Sparkman committed suicide.
From WaPo:
William E. Sparkman Jr. was found with his hands, feet and mouth loosely bound with duct tape, a rope loosely tied around his neck. Passersby spotted his body Sept. 12 in a remote area of the Daniel Boone National Forest in eastern Kentucky.
http://www.washingtonpost.com/wp-dyn/content/article/2009/11/24/AR2009112403778.html
Now, I suppose the WaPo could be bamboozled, or could be colluding in the cover up.   But I am disinclined to believe that.   From the same report:
Witnesses told investigators that Sparkman had discussed ending his life. He had also discussed recent federal investigations of Kentucky public officials and the negative perceptions of federal agencies expressed by some residents of Clay County, Ky., where he lived, investigators said. Before his death, Sparkman also secured two life insurance policies, totaling $600,000, that would not pay out for suicide.
Again, I suppose it is possible that all that is a fiction.   And I know that some people believe that all law enforcement agencies from south of the Ohio are untrustworthy, but I am not ready to build my conclusions of the case on a prejudice against Southerners.
Again, WaPo:
The Kentucky State Police partnered with the FBI and other state and federal agencies to investigate the death. Authorities decided to share some details of their investigation Tuesday because of the high level of national interest.
Granted, there are some who can believe that the FBI is prepared to collude in the cover-up of the murder of a Federal employee, but me?   I find that implausible.  And the report was authored by the State Police, not some redneck county sheriff.    I cannot vouch for the veracity of the Kentucky State Police in particular, but those who continue to insist that this was murder bear the responsibility to provide specific, not vague reasons to doubt this specific police agency, not some woolly generalizations about Southern police agencies.
And just to establish that it is not only the WaPo that has drunk the Koolaid, the NY Times reports:
The police said they analyzed the ink on Mr. Sparkman's chest to determine if someone else had written the word. They concluded that the letters had been written from the bottom to the top, which is not how another person would have written them while facing Mr. Sparkman.

The police also found no evidence of a struggle, and there was only Mr. Sparkman's DNA on the rag in his mouth and near his body.

Mr. Sparkman's hands were bound, but loosely, allowing him to move them a shoulder-width apart. The police added that they believed Mr. Sparkman had acted alone in manipulating the scene to conceal the suicide.
http://www.nytimes.com/2009/11/25/us/25census.html
For those who continue to insist that this is some sort of conspiracy, I ask you to state expressly that you believe that the FBI would be ready to cover up this murder.   And if you could provide a published challenge to the police report from any sort of credible source, such as The Southern Poverty Law Center.   The SPLC does rather pay attention to lynchings in the South.   I dare say to lynchings anywhere in the US.   To the best of my knowledge, no FOIA requests have been filed.   What journalist of any real credibility is pursuing this?
I bang this drum be cause I find it tiresome to see other progressives expend energy on some woo woo conspiracy theory when there is so much serious work to do.   Obama's agenda has slammed hard against the Party of No, and we have seats in the House and Senate to defend and win.  BTW, it is entirely possible that we could GAIN seats in the Senate, if only my fellow progressives would pull their goddam socks up and make it happen.
I grant that I was not a witness to this tragedy.    I was a witness to 9/11, although I was in downtown DC at the time.   What a horrid day.  Still, I did not need to be in NY to know that Bush did not destroy the WTC, nor did the Israelis.   None of the subscribers to the murder theory were witnesses either.   My logic follows as direct a path as I can draw:the FBI investigated, I trust the FBI to get the facts on the death of a Federal worker correct, the FBI says it was suicide, I believe with good reason that it is suicide.   I challenge anyone who would care to insist that it was murder to illustrate a similar path.
Occam's razor tells us that this was a suicide.