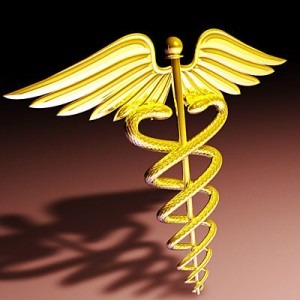 Despite the fiasco that the Senate has made of things we are now faced with a simple question: what now? We know we aren't going to get what we want. In fact we knew that the minute that single payer was off the table, but now we've got even less to be enthusiastic about, or have we? It seems that people have their views on this matter and are expressing them everywhere. Andy Stern has told us "[d]on't [k]ill the [b]ill. Fix it." Howard Dean has told us this "wouldn't bring real reform." The list of people who have opinions on this matter include Bill Clinton and Victoria Kennedy as voices of experience. However, there is one person who has been left out of this discussion, and that one person is suppose to be the real reason we're doing this. The American citizen's voice seems to get lost in this, but it didn't get lost in an article I read on Talking Points Memo. In it we read the following:
From TPM Reader AK …

If I feel abandoned, it's not by Obama and the Democratic party, it's by those on the left advocating to kill the bill.

I am unemployed and have a pre-existing condition that requires daily medicines, quarterly doctors visits and an annual test. I am on COBRA, which runs out mid-2010, when I will have to find new health insurance. I will need to purchase some kind of health insurance, assuming I can find provider who will insure me

I don't pretend to understand all the intricacies of the health care reform bill, but I do read a lot. From what I can glean, if the bill passed, I would be able to find health insurance because I could not to be turned down due to my pre-exisiting condition. And based on my income at the moment, my premuims [sic] would be subsidized.

Am I disappointed in the reform effort? Yes. I believe in single payer. I was terribly disappointed the Medicare buy-in for 55 and older was dropped, not because I give a rat's ass about Lieberman or the political wrangling involved, but because I am two years shy of 55 and I would have loved to be able to tough it out on the private market for a little while longer knowing Medicare coverage was just around the corner. Believe me, it's scary being 52 and unemployed with a medical condition. Any form of security is vital.

My case is not unique or unusual. In fact, it is common. I am one of thousands if not millions with the same issues that this bill would affect. And when I read or hear people from the left arguing against the bill that would likely provide me and people like me with some modicum of security because the bill doesn't accomplish everything they had hoped it would or it doesn't help every last person or the insurance industry will benefit, I do feel abandoned.
Have we become so wrapped up in ideology or pragmatism that we've forgotten about AK?
None of us are truly happy with this bill. I stopped feeling enthusiasm when the Public Option was removed. In my view the fact that Medicare was being expand wasn't enough. As I saw it no Public Option meant no bill. The choice between Public Option and expanding Medicare is now gone. So the question remains: is this a good bill?
We've all seen the fear mongering and heard how this is a takeover. We also know that these myths have long since been debunked, but now we actually face the possibility that the mandates might become the problem the right has been claiming all along. I certainly don't mean to say that it would be the end of the world that wingers have claimed, but could we really be fined because we don't have coverage? Does this really show that we're about to become slaves to the insurance industry? In the words of a well known critic of this administration "the objections over the mandate are largely identical — it's a coerced gift to the private health insurance industry that underwrites the Democratic Party." To me this is an oversimplification of the matter. Ed Kilgore has explained things more concisely.
[T]here's now a tactical alliance between conservative critics of "ObamaCare," who view the regulation and subsidization of private health insurers as "socialism," and progressive critics of the legislation who view the same features as representing "neo-feudalism."
To put it more bluntly, on a widening range of issues, Obama's critics to the right say he's engineering a government takeover of the private sector, while his critics to the left accuse him of promoting a corporate takeover of the public sector. They can't both be right, of course, and these critics would take the country in completely different directions if given a chance.  But the tactical convergence is there if they choose to pursue it.
Kilgore's words give me reason to pause and wonder if perhaps we've all become so caught up in idealism or pragmatism that we've lost all sense of what this is about. Are we really Obama's doormat, or is this the best chance we have to make progress? Without knowing what's going to be in the bill I can't know if it's worth passing, but I do know AK thinks it might be.