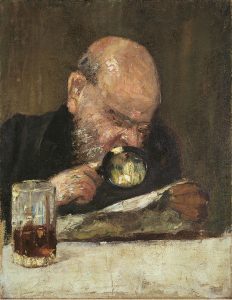 Don't look for the splashy stories here! No major mainstream media sensations! Welcome to the Friday Edition of Un(der)reported News—stories you may not have seen but might find interesting.
If you have stories from the week that you think have been buried and may have been missed by fellow Planetarians, here's the place to post them!
---
Can Congress create agencies insulated from White House control?
The US Supreme Court is considering whether an oversight board created by Congress intrudes on executive branch authority – the latest battleground in the dispute over separation of powers.
Key to Afghan crisis: tea and education
Greg Mortenson doesn't need to rely on think tanks or arcane policy documents to find the road to a better Afghanistan.
The mountaineer-turned-school builder from Montana – recently nominated for a Nobel Peace Prize – depends on what might be called his own show-of-hands index, based on his visits to speak with children in the United States and Afghanistan. In the past few months alone, he's spoken to tens of thousands of them.
Fearing recession redux, Japan announces $81 billion stimulus package
The Japanese government announced a new $81 billion stimulus package Tuesday, in a bid to keep the world's second-largest economy on track for recovery.
Though the Japanese economy has grown for the past two quarters, "domestic demand is still very low," warns Martin Schulz, an economist with the Fujitsu Research Institute, a think tank in Tokyo. "To pull the economy out of recession, they need more private demand."
Supreme Court takes case of student group that bars gay members
The US Supreme Court on Monday agreed to take up a case testing the limits of religious freedom and association when those rights clash with a college's policy of nondiscrimination against gays and lesbians.
The Christian Legal Society (CLS) at the Hastings College of the Law in San Francisco was stripped of its registered student organization status at the college because it refused to allow gay and lesbian students to become voting members or officers of the group.
POLITICO named to Pulitzer Board
Columbia University announced Monday that POLITICO Executive Editor Jim VandeHei has been elected to the Pulitzer Prize Board.
Slate tracks every amendment to the Senate's health care reform bill.
Slate is keeping a cumulative daily scorecard of health reform amendments brought up on the Senate floor.
U.S. Man Named in India Plot
An American living in Chicago traveled to India and Pakistan over nearly two years to videotape targets and brief plotters for the terrorist assault that killed 166 people in Mumbai a year ago, U.S. authorities alleged Monday.
Federal charges against David Headley — the 49-year-old son of a Pakistani diplomat and an American mother — reveal what authorities say could be the most significant role played by a U.S. citizen in a major international terrorist attack.
Soft toilet paper becomes target of environmentalists
"They'll take my Ultra Soft Charmin only when they pry it from my cold, dead, aloe-smelling hands."
Inside a U.S. healthcare "island of excellence"
In his healthcare speech to Congress on September 9, President Barack Obama cited Geisinger as a possible model for national reform. Based in central Pennsylvania, a rural region once dominated by coal mining, the system has recently earned a reputation for high-quality care at a lower-than-average cost. The White House refers to it as an "island of excellence" in the nation's murky healthcare waters.
U.S. Agrees to $3 Billion Deal in Indian Trust Suit
The federal government announced on Tuesday that it intends to pay $3.4 billion to settle claims that it has mismanaged the revenue in American Indian trust funds, potentially ending one of the longest and most complicated class-action lawsuits ever brought against the government.
Une statue d'Obama enfant érigée à Jakarta
A couple of articles from Le Figaro were interesting. I think the headlines tell enough of the story.
La sauvegarde des forêts, un enjeu climatique et financier
At the climate summit, trees become the key to saving the planet.
Survey: Work and family responsibility behind college dropout rate
The conflict between work and school was the top reason cited for dropping out of college, with over half (54 percent) of the former students saying this was the major reason they left school. Not being able to afford tuition was the second reason cited, with 31 percent saying this was what led them to drop out.
Democrats split over use of 'party of no'
Democrats are debating the tactic of labeling Republicans the "party of no."