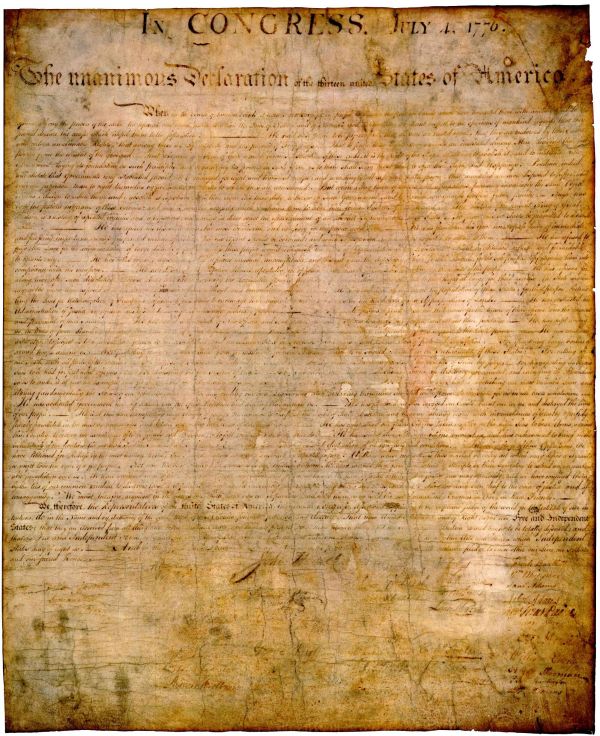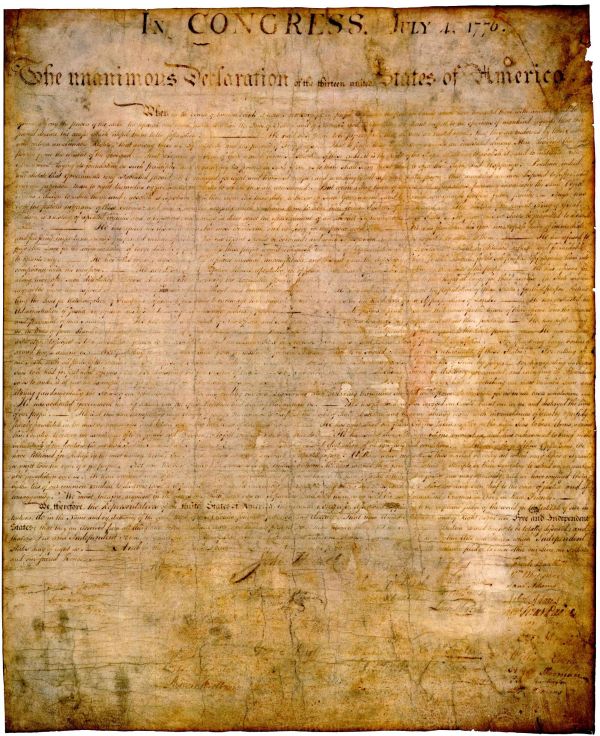 Our words are what define us as a society, in many ways.  Words may be turned into images, such as plays, or movies, or even defined further through actions associated with the words, but it is the words that hold the definition.
Many speak of those who have fought for and defended our freedoms, and the accepted meaning is those who have done so with the force of arms.  But often in the history of man those who have fought most valiantly and won so much for a nation or people have done so with words, either written or verbal.
We need to always realize the power of words, and the use which they can be used and how they can be abused.  When we speak of our beliefs and desires, and of others, we need to always be aware of that and how even just the smallest nuance can carry much weight.
As an American, I will speak of those who have done much for us through their use of words, but there are many examples in other nations and cultures other than ours who speak as loudly and true to them as ours do to us.
One of the first social contracts in America was the Mayflower Compact ( http://avalon.law.yale.edu/17th_century/mayflower.asp ) , which set forth a rule of law and order for the Plymouth Colony, and helped to establish the direction many would follow on in the new world.  If you take it in whole, it is a mere 195 words, and after discarding the standard flourish openings and closings, is but a core of 84 words, pure and simple, stating a purpose.
Another set of those special words is found in Thomas Paine's pamphlet Common Sense.  ( http://publicliterature.org/books/common_sense/xaa.php )  As we all know, a certain conservative commentator has latched upon Common Sense as his standard, but he has no real concept of what it was about.  Thomas Paine did more to bring about the American Revolution in his words than many of the more highly educated and erudite speakers of his day because he reached the common man, made argument he could understand, and was wise enough to get it printed and distributed widely.
Of a different sort of words which helped for American freedom was that great lover of freedom (of all sorts) and the ladies, Benjamin Franklin.  Through his inquisitiveness, and his knowledge and the respect he gained from others, he influenced with words alone the direction which those, both in America and in Europe, chose to take.  His diplomacy helped to gain us time with the English and the financial and material resources from the French which made possible the winning of American colonies freedom.  This portly non military gentleman was, with his words, worth as much to colonial America as several entire armies.
Of course, there was Thomas Jefferson and the Declaration of Independence ( http://www.archives.gov/exhibits/charters/declaration.html ) , which, in it's elegance, only took a week to compose but spoke out boldly about where we were and where we wanted to go.
The Constitution of the United States ( http://www.archives.gov/exhibits/charters/constitution_transcript.html ), in it's relatively brief 4,501 words (excluding signatories) delivered the most compelling set of words establishing a lasting and just elected government whose only equal in longevity is the Magna Charta, and it has been overridden on occasion.
And then there are the great speakers of words, from Abraham Lincoln at Gettysburg (http://www.ourdocuments.gov/doc.php?flash=true&doc=36&page=transcript) to the words of what is considered by many to be the greatest speech of the twentieth century, the Dr. Martin Luther King "I have a Dream speech (http://www.americanrhetoric.com/speeches/mlkihaveadream.htm) reach into the various souls of each of us as they call forth our needs and desires for freedom.
Why is this long written piece necessary to those who are reading it?  To remind us all of the strength of words, as strong as force and action, and how, when we present our case to others, we have a responsibility to express clearly what we are presenting in order to achieve our goals.  Too often it is easy to get "carried away" and forget how our words affect others, but that is another, and hopefully shorter, piece.  And although there are those who criticize us for "talking something to death" it is the intelligent use of words that shapes what something is and may become.