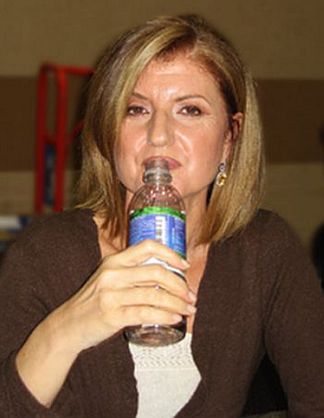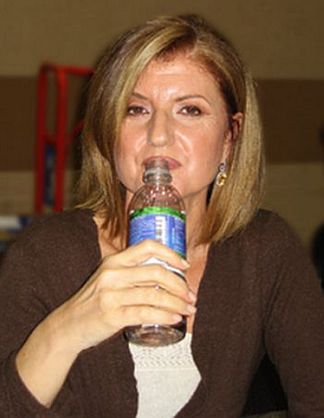 HP is creeping ever closer towards becoming a distinct thorn in the side of the Democrats and Obama.
Their false and misleading headlines, the unsource, sometimes blatantly false stories are reprehensible, and confirm what I have always suspected. A conservative rarely turns in to a real liberal. Arianna Huffington is no liberal, in my view, and I believe that the world at large should be made aware of this.
A month or so ago, I posted for several days in a thread about racism. It was fully moderated, and thus I was very careful as to how I verbalized each post. Nevertheless, the racists won. My posts, and those of others who felt the same way, were mostly scrubbed. The posts of the trolls, some of them supposedly liberals, clearly racist, remained. One of the trolls spent several more days following me from thread to thread, in order to make personal attacks. I had to threaten him to report him for stalking if he refused to stop.
The site does not conduct itself as a liberal site. It is repressive, and it condones the racists, the anti-semites, et al, by allowing their posts to stand while ours go poof.
We need to give serious thought to how we might possibly affect the Queen, and cause her to reconsider her methods. If that isn't possible, then at least we can attempt to draw some mainstream attention to the revolt of the liberals on her site. Peacekitten offered some excellent strategy suggestions in her response to another post:
one other suggestion kevin, is tell them you are going to post on every rightwing site you can think of all the evidence you have of HP's hypocrisy, talk about your banning experiences, their censorship, the way you have to type in code just to make a post for such innocuous words as "magic," "sick," "ill," etc. let them know in no uncertain terms you will keep hammering the right wing sites about the bullshit policies of HP, the slanted reporting that sometimes blatantly lies, every negative thing you can think about. they REALLY hate that. tell them you have been a loyal regular and mention too the racist, bigoted, vile crap that they allow right wingers to get away with while they scrub posts of self defense, and that you have plenty of examples to share. if you have any screen shots (i took LOADS of them when i was being attacked) tell them you will pass those on to the right like rush, o'reilly, etc.

the Queen (another "verboten" word on HP, btw) does NOT like it when people who are fair-minded threaten to expose her lack of same. if she starts getting slammed on o'reilly again, or rush, she'll lose advertisers, which is what happened to her the last time.
I think that one of the things that we could do is put forth some sort of organized campaign to get the word out.
Btw, thanks AdLib for the warm welcome! I am already very much enjoying this site. 🙂