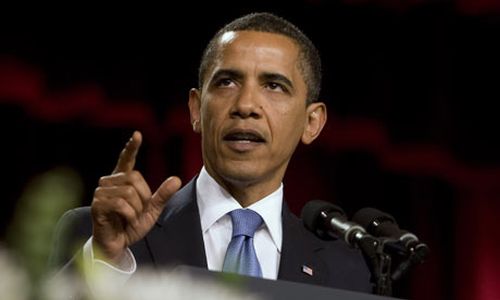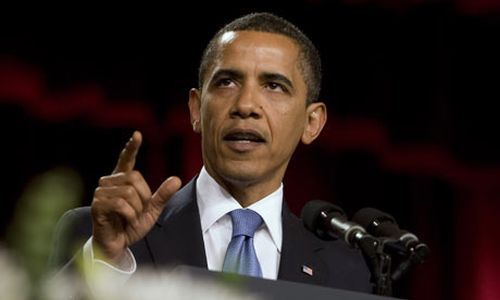 In surprising news President Barack Hussein Obama has won the Nobel Peace prize in the first year of his presidency. While the president is under constant attack at how from the right wing he has already begun to transform the world, especially America's image around the world. This prize is about many things including peace like hope, diplomacy, vision and a return to a sane US foreign policy.
Sure part of this is a reaction to the disastrous Bush presidency but the president would never have been elected int he first place if Bush was not president before him. President Obama will always be viewed through that prism and rightfully so. The tens of millions of Americans also who voted for the president and support him now should be awarded a fraction of the Nobel Peace Prize for choosing hope over cynicism and peace over warmongering.
"He got the prize because he has been able to change the international climate," Nobel Committee chairman Thorbjoern Jagland said. "Some people say, and I understand it, isn't it premature? Too early? Well, I'd say then that it could be too late to respond three years from now. It is now that we have the opportunity to respond — all of us."
A news story yesterday shows how different the president's view of the world is compared with the past.  "Obama to Accept Taliban in Afghanistan's Future" is a poignant example of how President Obama views the world and is willing to make politically dangerous decisions to end war.
Ironically two of the main groups against peace the GOP and the Taliban have not so surprisingly said the president did not deserve the prize but they show how conservatives of any brand resist peacemakers who are bringing the world together.  All these two groups exemplify is that they abhor peace equally.