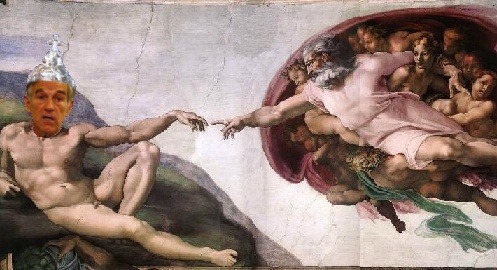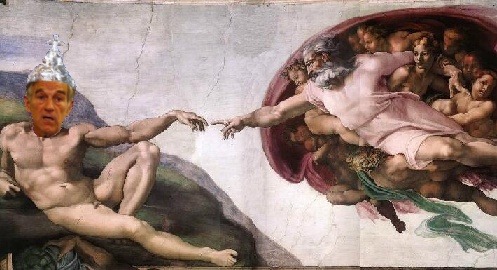 One of the most disturbing aspects of the von Brunn shooting incidence at the Holocaust Museum is that von Brunn is part of the anti-Fed woo woo movement.  Unfortunately the woo woo movement is not restricted to the far right wing.   It has now become part of radical leftist conspiracy mythology as well.
We have all heard all the Fed conspiracies by now.
-The Fed's ultimate goal is to create a New World Order.
-The Fed was not legitimately enacted.
-The Fed was created by Jewish bankers.
-The Fed is the root of all our national debt problems.
-The Fed put the government in $14 trillion dollars more debt this year.
The problem is few of these theories are grounded in any truth.  The Fed is just an institution that was created to control the money supply and be the lender of last resort when necessary.  But the woo woo conspiracy theorist take these absurd notions as fact like people take radical religious views as fact.  Anything that counters their believes is not considered at all.  Church of Woo Woo hardliners have divine faith in their conspiracies and claim that non-believers just do not accept the truth and are not enlightened.  Woo woo believers rarely stray from their founding documents (mostly from internet conspiracy web sites) in their arguments and pray to the almighty movie "Zeitgeist" for their vast orthodoxy of beliefs.  Woo woo conspiracy theorists also have there saints like Ron Paul.  If these woo woo faithful sound familiar it is because they sound just like religious zealots that close their minds to opposing views.
The worst part of all is woo woo conspirators theories are based on hate that has been passed down for millennium, particularly hate for Jewish people.  The Nazi's and woo woo conspiracy believers share the same basic edicts that Jewish people want to dominate the world.  Worse yet they foment this hatred by coming up with more convoluted conspiracy theories like 911 was an inside job and all wars have been the cause of Jewish bankers just to demonize Jewish people even more.  Many left leaning woo woo believers minimize this part of woo woo ideology but hatred for Jewish people is the very basis of all the Fed and New World Order conspiracy theories nonetheless.
For practical purposes woo woo believers create problems for people who want real reform with our institutions.  There are basic problems with the Fed but they are the same basic problem we have with most of our institutions, namely transparency and accountability.  But trying to legitimize these crazy conspiracy theories misdirects bona fide efforts to reform our institutions.  The establishment can actually use crazy woo woo conspiracies as a scape goat to prevent real needed reforms.
Woo woo conspiracy theorists tend to dilute efforts to stop real conspiracies from occurring like the conspiracy to go to war with Iraq.  Instead of being focused on the fact that the Bush administration was trumping up lies to justify the war, torture and rescinding habeas corpus, many woo woo conspiracy theorists diverted their attention to fighting for the 911 conspiracy theory instead.  This was very similar to the way the Bush administration diverted attention from the conflict in the Af-Pak region by starting a new criminal war.
There are people and factors working to control our lives everyday but they are not the insidious organized conspiracies woo woos believe.  These controls are institutionalize as wealthy entities have concentrated wealth through exerting influence over government by way of campaign funds and lobbies.  The Reagan Revolution of greed is good has much more to do with the economic and institutionalized problems we have today than establishment of the Fed decades ago.  Reagan expanded the Military Industrial Complex, created the Prison Industrial Complex with his "War on Drugs" and maximized the Private Healthcare Industrial Complex by demonizing any reforms that including public insurance.
The facts should be obvious we have seen good times and bad times under the Fed.  After FDR and before Reagan we had a vast expansion of wealth in the middle class.  The tax cuts and deregulation fever that trickle down Laffer curve Republicans brought us has much more to do with why wealth is being concentrated.  Just like the Reagan Revolution took 30 years to exact the final verdict of it as a failed policy it will take years and decades for government to undo the damage that has been made to our real economy.
Woo woo believers are not helping society evolve.  Like an group steeped in beliefs over reality they are collaborating with conservatives to devolve the American debate by insisting on a new form of orthodoxy rather than fact based discussion.