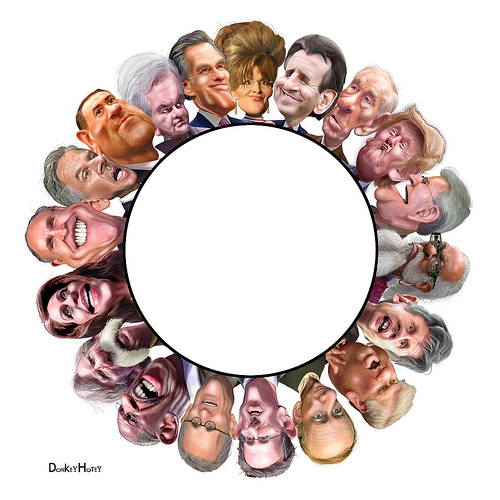 What are the questions for the GOP Debate going to be, what are yours and will they be asked?
Are down to Mitt and Newt and the rest are just there to sell more books?
Foreign affairs,  Religion and who is the "better Christian and supports Israel the most ?"
How many times will Ron Paul bring up "The Fed" or the gold standard?
Will someone actually bring up a proposal for helping the economy beyond "cut regulations and taxes?"
Who will shine and break out of the pack?
Who will mount the biggest attack and will it be on "those Guys" (aka Mitt Romney/ Newt Gingrich?)
999?  Electric Fences
So many questions that won't be answered.
But the most important one:
What is the phrase for the drinking game? If you chose not to drink pick "Jobs"
Just one more, "Where is 'The Donald?' "

Related articles