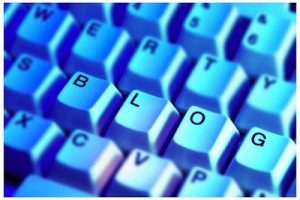 As the title alludes to, I believe that the most constructive path in blogging is Zen-like, IMO, it is best and most considerate to accept the opinions and blogging of colleagues as being what they are and never take them personally. And I like to keep my motorcycle running too.
This is not referring to actual personal attacks or troll behavior of course, I'm talking about the healthy experience of blogging which includes disagreements with those who may agree in most instances.
Before I continue, let me make clear that this is not aimed at anyone in particular, there have been situations that have arisen along the journey of The Planet with this one thing in common, I'm addressing this in general. So, no one is going to take personally a post about not taking things personally, right? Good.
I have learned a bit about bloggers and people in my brief time as Admin at The Planet. It is natural on every blog for those who become frequent bloggers to become more familiar and friendly with each other, I have never seen an exception to this. It does bring with it a more personal connection between such members and to the site, which on a social blog is fine but on a political blog, can sometimes be a double-edged sword. I see belonging to a blog very much like a relationship, the more we invest ourselves in a relationship, the more we open up, the more we can share and receive…and the more vulnerable we can become.
This can create a conundrum, true freedom of expression where conflicting views are freely shared and vulnerability can't constructively coexist. So it can become a balancing act, between coming together with others to share personal thoughts and opinions…and not feeling vulnerable, so that responses that oppose one's opinions are not taken personally.
For me, it's all about intent. As long as someone is genuinely expressing their opinion, whether or not it undermines or argues against one's opinions, accepting that without taking it personally is what freedom of expression is truly about.
On HuffPo, the personalizing has led to a too-often ugly and offensive atmosphere. We've all seen the troll-Progressive mud fights, petty and exclusive cliques, inter-Dem battles, all that hostility and discord over there that is stoked by taking others' opinions as personal affronts.
It suffocates true exploration of ideas and perspectives at a political blog and smothers diversity of opinion if there is a feeling that to express oneself openly and honestly is to step into a minefield. This is why we have the rules here that we do enforce avidly, all members deserve respect and are expected to show it to others. However, we can't be everywhere at all times and we do depend on the kindness of members to support and reinforce this sensibility whenever possible.
The truth is, at one time or another, each member may have an opinion that some, most or all others at The Planet who respond, disagree with. It is not a great feeling to be in that position, I've been there, I'd prefer having most people support my POV every time but as long as they're honestly expressing themselves, I respect their POV as I want mine respected. So even if people disagree with my POV, there is a satisfaction for me that I am on a site that truly believes in and protects freedom of expression.
The fallout from taking others' opinions personally is a rapid loss of perspective, it is easy to exhibit the same actions one is objecting to in the midst of that. This sometimes leads to generalizing or categorizing people or even the blog, to make them easier to attack in what one may feel is defending oneself or one's opinion. So, it is not unusual for the ironic protest to be voiced in the middle of such a situation that the members or site don't allow for a difference of opinions…in the midst of a conflict based on a difference of opinions.
The reality is of course that in that particular instance, it is a situation where one member is in the minority on an opinion…as I have been and most others have been at one time or another. And when I'm in that situation, I rarely accuse myself of being intolerant towards me, I just accept that most people just don't realize how enormously wrong they are. 😉
In truth, I have found myself standing firm in some cases and being convinced to take a different position in others. If one views having opposing opinions as a process in trying to validate the truth in a situation, then the process is very constructive and one can come away from it more convinced of their original opinion or more confident of their new opinion. So, either way, if the quest is not in being "right" or personally validated but in trying to affirm "truth", then one can only benefit from disagreements.
It is not an easy thing for strong minded people to always get along. Personalizing and becoming emotionally reactive to disagreement is something that is continuing to tear our party, our democracy, our government and our nation apart. To reject that requires self-sacrifice, being committed first to working towards a better level of cooperation and discourse for the many in the long run even when we feel like swinging back at someone in the short term.
UPDATE:
I've assumed that this is well known but just to be clear, no personal criticisms or attacks are permitted under the Terms of Use. All members are required to respect each others' right to their opinion and personalizing disagreements is not permitted.
In the article above, I am instead addressing tolerance for others' voicing opposing opinions on issues, not taking legit criticisms of one's opinion personally.