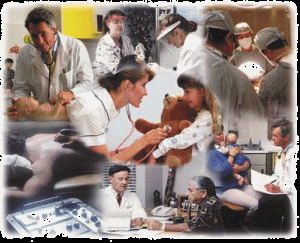 The CBO is estimating that 2/3 of the U.S. population will have a Public Option available in their state, according to the Senate bill.
Unless I'm reading this breaking news wrong, this does not mean the Public Option will be available to most people but that 1/3 of the U.S. population will live in states that opt out of offering the Public Option.
The CBO goes on to say that the Public Option's premium will likely cost more than private insurance plans  so only 3 -4 million Americans are expected to sign up. Still, I would hazard to guess that the benefits provided and size of deductible would be better than the lowest cost, high deductible private plans people could buy.
Could that be true? Would that many states opt out of a public plan even though it's of no cost to them? Just to serve their insurance industry contributors at the expense of the millions of human beings in their states (not counting Texas, of course)? And will those voters take politicians out of office and replace them with those who will opt in to the Public Option?
Considering how rates keep rising, I would also hazard to guess that as private insurance companies keep squeezing more profits out of premiums and since the Public Option expense won't include paying billions more in exec salaries, the two's price points should cross in the near future, where the Public Option costs less, offering lower deductibles while insurance companies keep offering lesser expensive premiums but with $5,000 deductibles.
As long as the Public Option is able to take root, it does seem that with the passing of time, it will become more and more desirable and eventually open up to the majority of Americans.