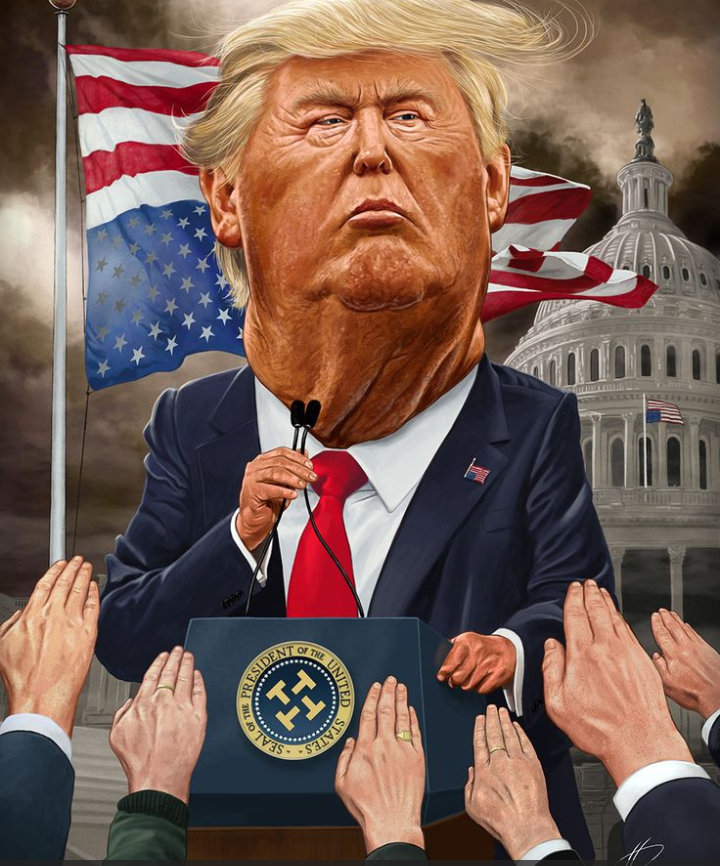 (Read the attached article. It's good. I strongly agree that the destruction of "meaning," and "belief," are key to "the Agenda;" and would add that to minimize and dilute is vital to that effort. Trump's crimes are bribery and extortion. 'Quid pro quo' is yet another smokescreen.)
A nationally and internationally published news magazine relayed today that a witness denied, near the end of his testimony in the Trump impeachment inquiry, that there had been, "quid pro quo;" a fancy name for "bribery. But if they call it "bribery," then they run slap into the Constitution, where bribery is specifically enumerated as forbidden. And boy, they really hate the Constitution.
"Quid pro quo" usually referred, in Imperial Rome, to the thing exchanged for political (actually governmental or police) favors. It was probably originally intended to be catty, and sarcastic. It's a pretty low blow to be called, or have your pet idea reduced to: "the thing exchanged."
See, they mean the same thing; but one refers to the thing exchanged or offered, and the other references the illegal act itself. If you prove one, you prove the other.
I doubt that the witless witness knew any of this. He was just following orders. Had he known, he would have realized that he was simply declaring that nothing of value was exchanged or offered, which is not only disingenuous, but illegal. He knows that something of value was offered and exchanged; and he committed perjury when he denied it; and again when he predetermined his testimony in conference and didn't report it in detail.
"Impeach" is a pretty vague word. And, possibly a very deceptive one. It means to question someone's honor, and answer negatively; and declare the person unfit to hold any office. And that's about all! There's a noticeable omission though: Redress or even correction is hardly mentioned; in the instance, or in the general. Only the weak declaration that criminal charges, subsequent to his term, are not precluded. And that's about all.
But, they are all sworn to defend the Constitution of the the United States. And you know: that means that there are a lot of traitors running around in this country. A lot.
When we set up shop on the rocky, thunderous eastern shore of an unknown continent, some hundreds of years ago, we started with almost nothing (less than we knew, in fact). But we had used the dreary days of the passage to begin our Constitution. Little did we know, it was our most valuable possession. It was all we had then, it seems; that, and strong backs and willing hands. It was all that we had.
It still is! If you perceive flaws in the Constitution, and many do right now; then turn and look in the mirror.
Don't you see, the Constitution is a brilliant, hurried attempt to encapsulate Democratic principles in the offing for centuries, then still in the borning. It was a truly heroic, and gigantic effort unequaled in human history.
They left a lot of work, though. It's still going on. That was obviously intended. And, what we do too will affect every person, even the planet – forever.
"It's going to take all of us, working together."
-Steppenwolf-
"The road goes ever on." -Frodo-
"Stand Up!"