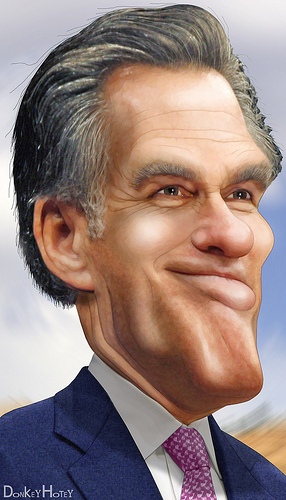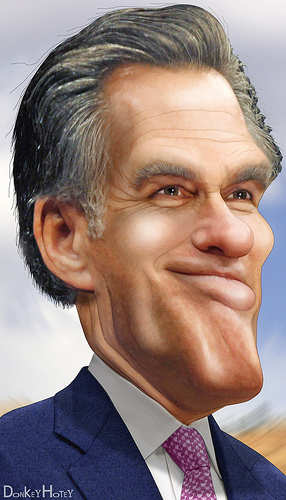 The news on the prospective Republican presidential nominee this week has been fast and furious and has nothing to do with a Darrell Issa bogus investigation even though it does seem contemptible.  Dribs and Drabs it isn't, a new story, angle, article or accusation seems to be popping up almost hourly about Mitt and his financial entanglements.
Thus and therefore, Ipso Facto, and whereas we need a spot to put "da stuff" and here it is!  A mini TO/OT, if you will, dedicated to Willard's walk on the financial wild side.  PlanetPOV's very own collection of opposition research collected from your comments.
To follow our policy though, you may disagree with the Democrats and think they have gone to far, that it's unfounded or that "Bainers" are no better than "Birthers" and it is clouding the policy debates that this country is badly needs.
This is the place to express it.
My take that I think many, no most, are either missing, avoiding or ignoring is not just the Bain story and when Mitt was or wasn't running Bain, but his foreign accounts, investments  and investment companies.  So little is even know about them and so little can even be discovered about them, that's why they exist, they are there to be hidden, to be secretive.  Offshore accounts now may hold as much as 17 TRILLION dollars of unregulated, unreported and secretive accounts and how much of that is Mitt Romney's?  No one knows nor does any regulator know what it is investing in.  Who are the invstors?
Are his accounts invested in gun or dope running?  Laundering those enterprises money?  Are they invested in dictatorships, are the dictators investing in them.  Paramilitary groups, are they getting a good or poor return investing in the accounts?  How much is Mitt Inc. making? We don't know.
OK, I did pick some very nasty and nefarious people and activities, but if Mitt chooses to not disclose, can't I make the worst of assumptions?  Paul Krugman stuck that note the other day, we can only assume.
It can neither be slanderous nor scandalous, I am not making any accusations, I can't, because I don't know — Only Mitt knows and he's not talking.
The very secretiveness of these accounts would seem to make him unelectable to me.  And don't fall for what he said in his Friday night dump that these accounts are controlled by his "blind trust," they were set up well before he had any such thing, another lie.
Now ask yourself this: Without knowing what the accounts are invested in, who the investors are, how much they are worth or how much the other investors have invested.  How would they effect his presidential decisions?  Would he make a decision not based on information from his Secretary of  State, Secretary of Commerce or the Secretary of Defense but from knowing that it would harm one of his investors even if that person was violating human rights?
Along with his unseen tax returns, this is just way too secretive for me.  The American people deserve better from "the leader of the free world."  We deserve to be an informed voter.
After all, "he is running for President of the United States, for Pete's sake."
Related articles