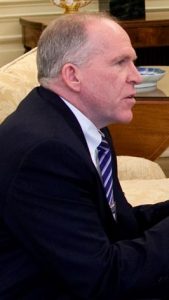 YEMEN – The United States and the United Kingdom have both decided to close their embassies given current intelligence regarding al-Qaida's activity in the area.
The Sunday morning programs seem to indicate that Yemen will become a stronger focus of the President Obama's efforts to fight terrorism. In what ways this will manifest are as yet unknown.
Deputy Assistan and Deputy National Security Adviser for Homeland Security and Counterterrorism John Brennan appeared on FOX News Sunday and on Meet the Press. He explained that the embassies were closed to protect the staff from a "security threat," and Brennan confirmed there was intelligence that indicated such a danger was a distinct possibility.
"There are indications that al-Qaida in the Arabian Peninsula is targeting our embassy and targeting our personnel and we are not going to take any chances with the lives of our diplomats and others who are at that embassy," Brennan said.
Brennan also stressed that the United States is working closely with the Yemeni government to deal with any threats posed by al-Qaida.